Meet & Hire: Web Developers
September 27 @ 4:30 pm

-

6:30 pm

FREE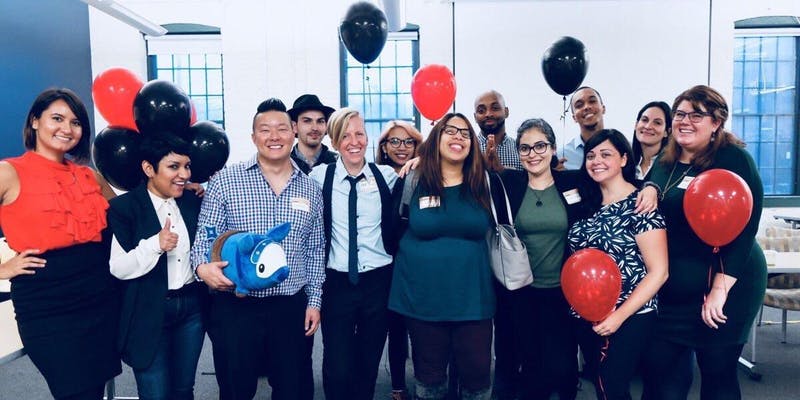 Interested in mentoring newly minted web developers? Curious to learn how General Assembly is supporting tech sector growth in RI? Discover the next web developer who will get your business running at full speed at this exclusive event.
General Assembly welcomes local employers, startups, developers, and community partners to meet expert-trained, job-ready candidates from General Assembly's Web Development Immersive program in Rhode Island. Join us to check our their capstone projects, share job opportunities at your company, and connect with the Rhode Island tech community.
In 12-weeks GA graduates are trained as Full-stack Web Developers skilled in:
-Javascript, jQuery, HTML, CSS;
-Ruby, Rails, Node, Express, React;
-Git and Github;
-Problem-solving, planning, modeling, and maintaining applications with client-API architectures;
-Relational databases (PostgreSQL) and NoSQL databases (MongoDB);
-Project planning (wireframes, ERD, user stories) and Agile workflow
How it Works
Our intimate networking environment is ideal for getting to know potential hires on a deeper level, going beyond a cursory resume scan. The concentrated meet-and-greet format will allow you to:
-Review and discuss candidates' portfolio projects.
-Chat about about their work process, competencies, and experience during the program to gain insight on how they tackle challenges, perform under pressure, and collaborate across teams.
-Find the right cultural fit for your company with informal, one-on-one conversations.
-Make meaningful connections with top talent you can hire for current and future opportunities.
GA candidates can bring diverse professional experience to your team. Many of them are looking for junior-level roles aligned with the skills they just developed at GA, while others are suited for mid-career, management-level opportunities. Our developers are interested in learning about paid opportunities on a full-time, contract, freelance, or internship basis.
Can't make it? Email julie.carroll@generalassemb.ly to find out how you can still get in touch with our graduates.
By submitting your email address, you agree to receive updates about news, programs, and special events from General Assembly. Please refer to General Assembly's Terms of Service and Privacy Policy for more information.
In Partnership With TechHIRE RI
TechHire RI is one of 51 communities across the country who, through civic aggregation, are working to build an ecosystem where governments, employers, training providers and other stakeholders work together in collective action to achieve a unified goal: developing a pipeline of diverse, non-traditional talent to meet employers' rapidly growing IT demands.
TechHire RI is powered by Opportunity@Work, a non-profit whose mission is to re-wire the US labor market so that, in ten years or less, one million more Americans are empowered to work, learn and earn to their full potential.