Meeting Street Hosts Child Development Workshop to Introduce Toddlers Behaviors and Sensory Needs
June 4 @ 5:30 pm

-

8:00 pm

$20.00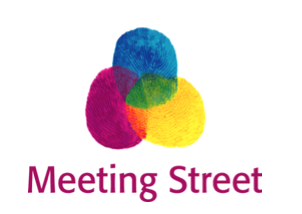 The Early Childhood Institute at Meeting Street will host a free workshop for Meeting Street families, professionals and caregivers. The workshop will be led by Nicole Constantino, Meeting Street's Director of Early Intervention. Have you ever wondered why your toddler continues to crash into furniture despite being asked to stop? Ever think, why does your child keep stuffing his/her mouth with food? Want to know how you can stop this before they hurt themselves? The goal of the workshop is to help parents and caregivers differentiate their toddler's behaviors and sensory needs, and resources for both of them.
Spanish Interpretation is available, upon request. Light refreshments will be provided.
When:
Tuesday, June 4, 2019
5:30 p.m. – Registration
6:00 p.m. – 8:00 p.m. – Workshop
Where:
Meeting Street
1000 Eddy Street
Providence, RI
Cost:
Free for Meeting Street families
$20 for professionals and caregivers
Please RSVP by emailing ecinstitute@meetingstreet.org and providing your name and contact information. For information on additional workshops please visit www.meetingstreet.org/events.
About Meeting Street
Founded in 1946, Meeting Street compassionately and innovatively empowers children and their families to thrive by fostering the development of the whole child. Meeting Street's vision is to be a national leader in child development, education, research and training. Today, Meeting Street works with over 5,000 children and families annually through its core programs: Early Intervention, Early Head Start, Healthy Families America, Early Learning Center, Pediatric Outpatient Rehabilitation Services, The Grace School, The Carter School, and The Schwartz School. For more information about Meeting Street visit www.MeetingStreet.org.