Movies on the Rocks: Bambi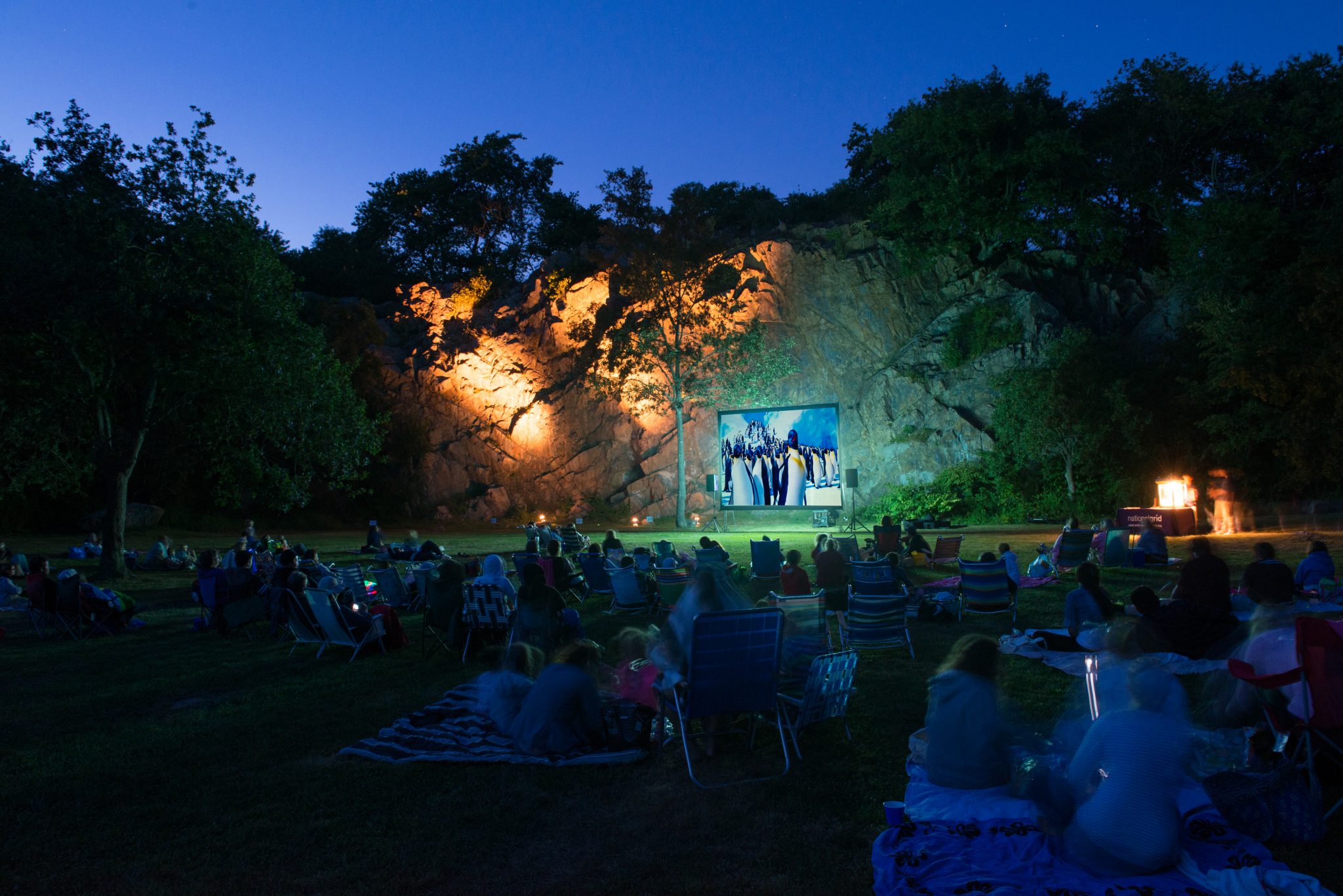 MOVIES ON THE ROCKS wraps up with a screening of Bambi and a short provided by the Rhode Island International Film Festival on Wednesday, August 22nd in the quarry meadow of Newport's Ballard Park.
Disney's 1942 animated story of Bambi, a young deer hailed as the 'Prince of the Forest' at his birth. As Bambi grows, he makes friends with other animals of the forest, learns the skills needed to survive and even find love. When the hunters come Bambi must learn to be as brave as his father if he is to lead the other deer to safety. Rated G and 70 minutes.
Movies begin at dusk (8 pm) in Ballard Park's quarry meadow which will be open at 6:30 pm for blankets and picnicking. Please follow the "carry it in, carry it out" philosophy. Seating is on the grass – bring a blanket or lawn chair. In the event of rain, movies will be shown on the following night. Like regular movie theaters, smoking is prohibited. Please be sure to do a tick check after the event.
The series sponsored by Cox, National Grid, Marco Camacho, the Rhode Island House of Representatives, Savings Institute Bank & Trust and Ken & Tia Scigulinsky. MOVIES ON THE ROCKS is co-sponsored by Bartlett Tree Experts, BR Arnold Construction, the Fitzpatrick Team, Howard Johnson, IHOP Middletown and Jenkins Construction and supported by the City of Newport, IAFF Newport Local 1080, Kate Leonard, McGrath Clambakes, Inc., the Newport Ancient Order of Hibernians, Newport FOP and Teresa Paiva Weed.
Ballard Park is a nature preserve located at the corner of Wickham and Hazard Roads in Newport. Event attendees should wear sturdy shoes as there is rugged terrain and bring a flashlight to use upon exiting. Allow fifteen minutes to park and make your way into the quarry meadow as the site for the movies is a considerable distance from the road. Enter at 21 Hazard Road entrance. Be sure to do a tick check upon leaving the park. For more information visit www.ballardpark.org.