Kidz Bop Live 2018
August 24 @ 8:00 am

-

5:00 pm

$30.00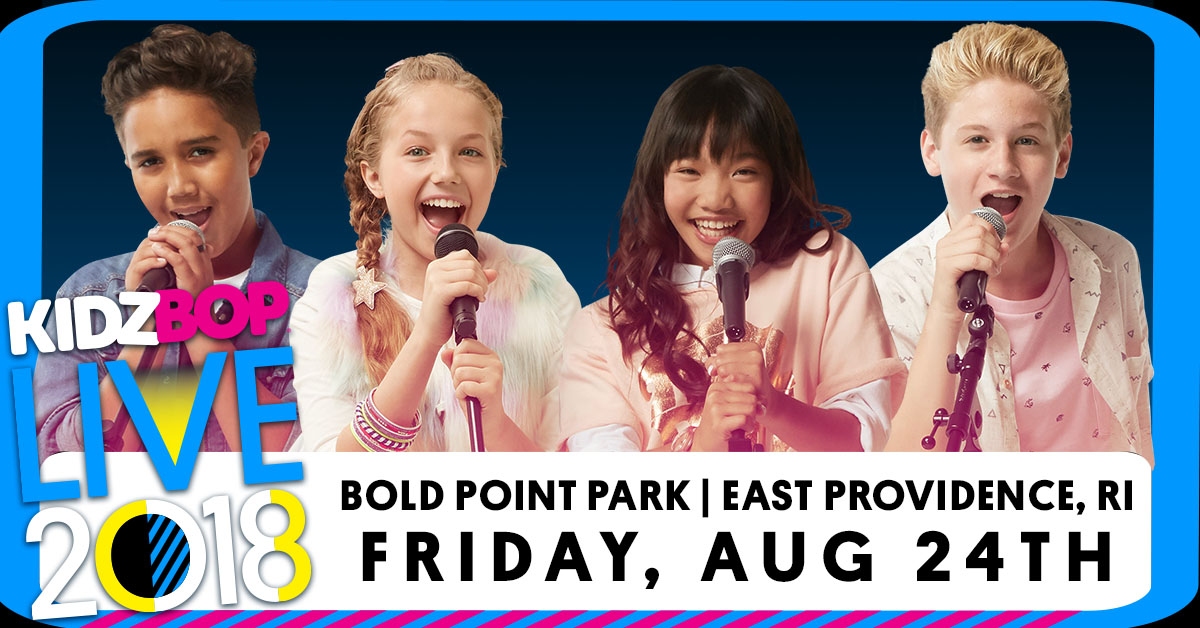 Following the success of last year's "Best Time Ever" tour, which sold out multiple shows across the country, The KIDZ BOP Kids are hitting the road again in 2018! KIDZ BOP, the #1 kids' music brand, and Live Nation have announced the launch of the all-new North American Tour, "KIDZ BOP Live 2018."
"KIDZ BOP Live 2018" is the ultimate family concert experience, "sung by kids for kids." The KIDZ BOP Kids – Billboard Magazine's #1 Kids' Artist for eight consecutive years (2010 – 2017) – will headline the new show, performing some of today's biggest hit songs. Just in time for the new tour, three new talented young performers – Olivia (11), Shane (13), and Indigo (11) – are joining the existing group of KIDZ BOP Kids: Ahnya (13), Cooper (14), Freddy (13), Isaiah (11) and Julianna (13). Four KIDZ BOP Kids will take the stage for each performance, which will include innovative stage design, special effects, fan interaction, and even a parent lip-sync battle to 90's hits.
This year, KIDZ BOP has partnered with award-winning SRae Productions, who've produced tours for many of the world's top artists, including Imagine Dragons, The Weeknd, Rascal Flatts and Pentatonix, to help create the biggest and best KIDZ BOP live show yet.
Victor Zaraya, President of KIDZ BOP, said, "We've teamed up with the biggest names in the industry to create a memorable show for first-time concert goers in the audience. SRae Productions and Live Nation are responsible for A-List tours, and KIDZ BOP is no exception. 'KIDZ BOP Live 2018' is a true concert experience, just for kids."

About KIDZ BOP

KIDZ BOP connects with kids and families through its best-selling albums, music videos, consumer products and live tours. In the US, KIDZ BOP is the #1 music brand for kids, featuring today's biggest hits "sung by kids for kids." KIDZ BOP has sold over 18 million albums and generated over 1 Billion streams, since the family-friendly music brand debuted in 2001. The best-selling series has had 24 Top 10 debuts on the Billboard 200 Chart; only three artists in history—The Beatles, The Rolling Stones, and Barbra Streisand—have had more Top 10 albums. For more information, visit kidzbop.com.