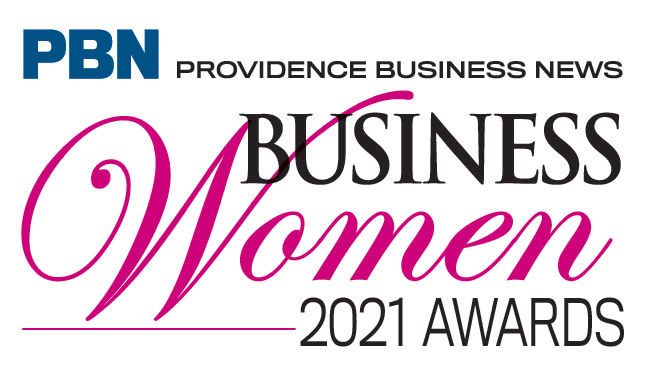 2021 Business Women Awards
 Congratulation to the 2021 Winners!
Career Achievement: Brenda Seagrave-Whittle, Neighborhood Health Plan of RI
Outstanding Mentor: Tracy McCaughey, Blue Cross Blue Shield RI
Creative Services Industry Leader: JoEllen Fiorenzano, F.A.F. Inc.
Creative Services Woman to Watch: Katie Schibler Conn, KSA Marketing
Financial Services Industry Leader: Mary Leach, BankNewport
Financial Services Woman to Watch: Jess Hutchinson, Bank of America
Government/Quasi-Government Industry Leader: Doris Blanchard, R.I. Commerce Corp. SupplyRI
Government/Quasi-Government Woman to Watch: Amy Grzybowski, R.I. Office of the Postsecondary Commissioner
Health Care Services Industry Leader: Christine Gadbois, CareLink
Health Care Services Woman to Watch: Jessica McCarthy, Care New England Health System

Professional Services Industry Leader: Diana Ducharme, Cervenka Green & Ducharme
Professional Services Woman to Watch: Melissa Shaw, Shaw Search Partners
Social Services/Nonprofit Industry Leader: Karina Holyoak Wood, Goldman Sachs 10,000 Small Businesses
Social Services Woman to Watch: Meghan Grady, Meals on Wheels of Rhode Island
Technical Services Industry Leader: Rebecca Chhim, Naval Undersea Warfare Center Division Newport
Technical Services Woman to Watch: Andrea Baranyk, Northeast Collaborative Architects 
The 2021 Achievement Honorees 
Cassie Collinson, Cassie's Can
Christine Soave Crum, Gentry Moving & Storage
Lori Duquette, Duquette Family Eye Care Inc.
Sheryl Guglielmo, DiPrete Engineering Associates Inc.
Lisa Mattiello, Pranzi Inc.
Kelly McShane, The Granny Squibb Co. LLC
Susan Mocarski, Cleverhood LLC
Carole Ann Penney, Penney Leadership LLC
Stephanie Robat, FR Engineering Group Inc.
Yemi Sekoni, Donahue Models & Talent LLC
Rita Danielle Steele, Steele Realty Consultants International
Kaitlyn Szczupak, S&S Transmissions and Auto Repairs Inc.
Partner Sponsor:

Make our audience your audience! Sponsorship and/or advertising opportunities available. Contact advertising@pbn.com or call 401 680-4800