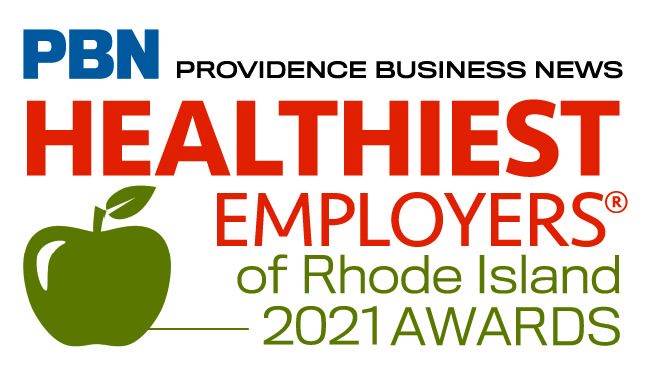 2021 Healthiest Employers Program
Event Information
Enrollment Open: April 2th
Enrollment Deadline: June 18th
Event Date: August 5th
Time: Noon
Location: TBD
Celebrate Well-being!
Share information about your employee Health & Wellness Program see how you measure up!
Healthiest Employers® is a trusted awards program that recognizes people-first organizations by taking a more proactive approach to employee health. The goal is to be a resource for organizations focused on improving their employees' health, creating a community invested in their populations' health and wellbeing.
To participate in the Healthiest Employers award program, employers of all industries and sizes complete an online wellness assessment. Companies are assessed on a broad spectrum of wellness and worksite health initiatives, spanning cultural and leadership support to technological prowess to programmatic effectiveness.
A recognition program honoring Rhode Island's Healthiest Companies winners will take place on August 5th. Honorees will be featured in PBN's Healthiest Companies Special Report published on August 6th.
Make our audience your audience!
Sponsorship and/or advertising opportunities available. Contact advertising@pbn.com or call 401 680-4800