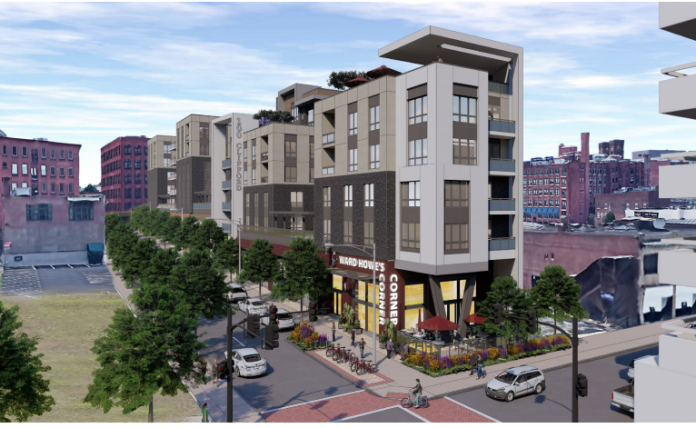 PROVIDENCE – Exeter Property Group, a multinational real estate development group that has plans for a 246-unit building aimed at millennials moving into downtown, was chosen Monday as developer for an available parcel in the Interstate 195 Redevelopment District.
The company, based in Conshohocken, Pa., has more than 200 million square feet of commercial space under its management, according to the company website. In Providence, it has proposed a multifamily building with retail and 246 units aimed at younger workers taking medical and education industry jobs.
Most of the units will be studios or one bedrooms.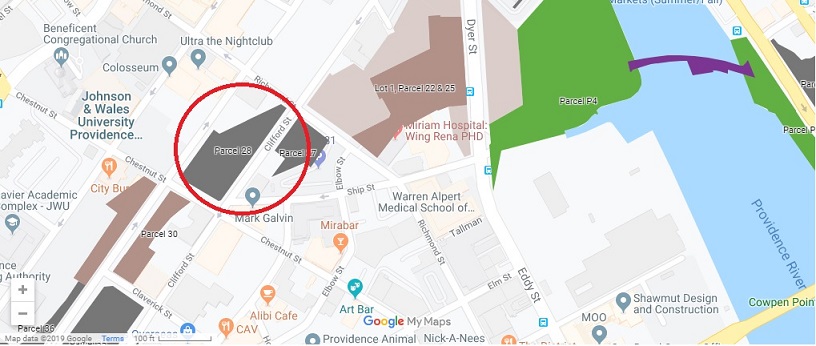 The location is Parcel 28, at Friendship and Chestnut streets in the Jewelry District. The proposed purchase price is $2 million. The company will now move ahead on final drawings and negotiate a purchase agreement.
The I-195 Redevelopment District Commission approved the initial designation for Exeter  after a closed session. The choice was Exeter because it has a favorable track record and is a well-established company, said commission chairman Robert Davis, in a brief interview after the meeting.
"They have worked in various 'meds' and 'eds' contexts in other cities and have brought forward very successful projects," he said. The commission also got a favorable report on the project from the Utile design consultant, he said.
The building will include about 20,000 square feet of street retail. And it will have a compatible orientation to CityWalk, the proposed walking path that will meander across the city.
The project was one of two under consideration for preferred developer. The other proposal was a 13-story multifamily housing structure. The project costs and projected revenues for that made it a significant undertaking, Davis observed. The commission thought the Exeter proposal was more in line with the Providence market, he said.
Mary MacDonald is a staff writer for the PBN. Contact her at macdonald@pbn.com.