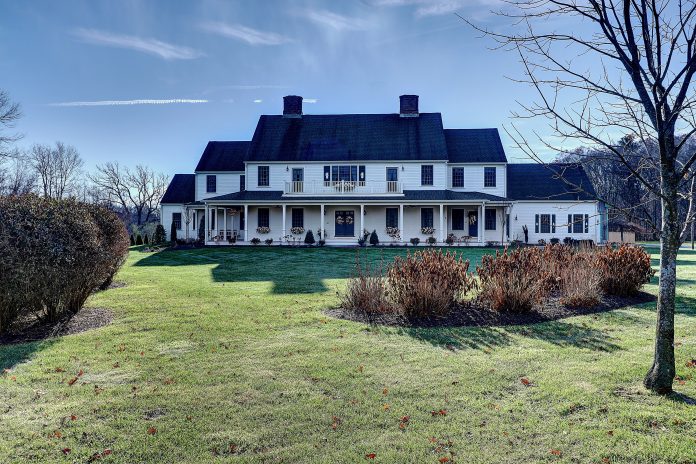 EXETER – A custom colonial style home built in 2004 sold recently for $1.8 million, the largest residential sale in the town's history, according to a news release issued by Residential Properties Ltd., which represented the seller.
The house at 106 Ten Rod Road is adjacent to two 3-acre fields. It has a long driveway leading to a four-car garage and a barn. Inside, the living and dining rooms have their own fireplaces. The kitchen, in addition to having modern amenities, has a replica of a 1700s brick oven that provides a functional baking area.
The house has a loft and four bedrooms, each with a full bath.
Mary MacDonald is a staff writer for the PBN. Contact her at macdonald@pbn.com.