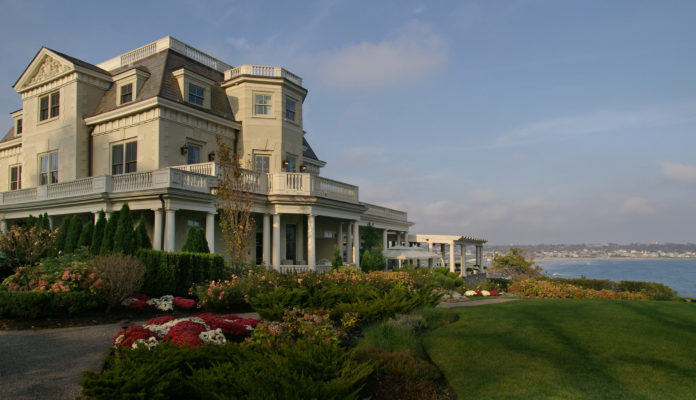 PROVIDENCE – Thanks to the expansion of the state's 1 percent hotel tax to include online hosting platforms and home rentals, revenue for August 2017 derived from the tax experienced a 28.2 percent increase to $769,360, according to a report issued by the state Department of Revenue Wednesday. Year-to-date tax collections also experienced a bump thanks to the tax extension, 18.4 percent to $1.5 million for the first two months of fiscal 2018.
The 1 percent hotel tax is collected by the state and then returned to the municipality in which the room(s) was rented. The expansion of the tax to online platforms such as Airbnb, as well as vacation home rentals, went into effect July 1, 2015.
Without the extra revenue from the tax expansion, traditional hotels accounted for $620,904 of tax revenue in August, an increase of 3.5 percent over August 2016. The extra tax revenue amounted to $148,456 during the month.
The municipalities that saw the largest increases based on the tax expansion were, for online hosting platforms and room re-sellers, Newport and Providence, at $5,394 and $4,382 collected respectively. It is not possible to calculate the year-over-year change for Newport because the data was not separated out in 2016, while the entirety of the change in Providence was new revenue, since nothing was reported for August 2016.
The bulk of the increased tax revenue came, however, from vacation home rentals, with New Shoreham seeing collections of $56,825 (an increase of 923 percent) and Narragansett $23,795 (+579 percent). Also seeing significant increases in home rental tax revenue were Charlestown ($12,571, +1,477 percent) and Newport ($12,194, again, no comparison possible).
1% hotel tax, August 2017
Overall, the municipalities with the largest amount of 1 percent tax collected in August, with year-over-year change, were:
Newport, $194,756, 15.8 percent
Providence, $119,456, 20.3 percent
New Shoreham, $96,668, 74 percent
Middletown, $84,565, 28.1 percent
Westerly, $82,178, 16.9 percent
Narragansett, $35,371, 101.8 percent
YTD 1% hotel tax incremental revenue
So far in fiscal 2018, the expanded 1 percent hotel tax revenue has amounted to $311,706 of extra revenue, which is more than the nominal difference in collections across the state for the period and which represents a 145 percent increase from July and August 2016.
Municipalities with the largest nominal increases (along with percentage increase) in 1 percent hotel tax collections through the first two months of fiscal 2018 were:
Newport, $84,813, +26.1 percent
New Shoreham, $41,835, +34.7 percent
Providence, $30,526, +15.2 percent
Middletown, $24,972, +17.8 percent
Narragansett, $13,726, +20.3 percent
The state also reported that 1 percent hotel tax collections increased 2.2 percent from July to August.