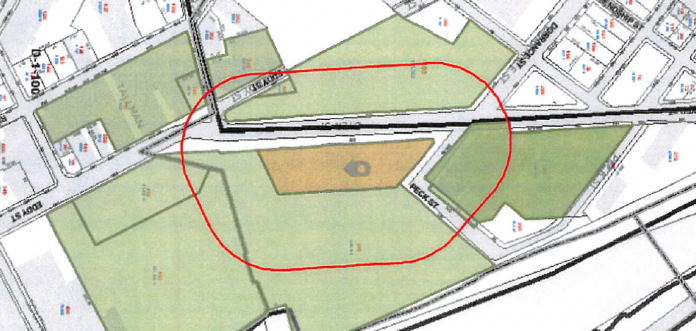 PROVIDENCE – A New York developer who hopes to build a residential apartment tower overlooking the Providence River has filed an application with the city that would allow him to build a true skyscraper.
The Fane Organization seeks a new zoning sub-district that would allow a building as tall as 600 feet on the proposed site, twice what is now allowed in the downtown areas designated for the tallest city buildings.
A spokesman for the developer said information on the specific height of the new design was not available.
For comparison sake, the Industrial Trust tower, also known as the "Superman Building," is 428 feet tall. The Textron building is 311 feet.
A revised design for the Fane Organization's luxury tower is expected to be revealed at the Providence City Plan Commission on Wednesday.

The project seeks a new subdistrict in the downtown zoning district to allow construction of a building of up to 600 feet, as well as a revision to an existing ordinance that would allow the city to waive a requirement that the height and massing of a new building "relate" to adjoining buildings.
If the City Plan Commission agrees, the city's Downtown Design Review Committee could waive that regulation, according to the request.
The CPC meeting is scheduled for 4:45 p.m. on April 25.
Mary MacDonald is a staff writer for the PBN. Contact her at macdonald@PBN.com.