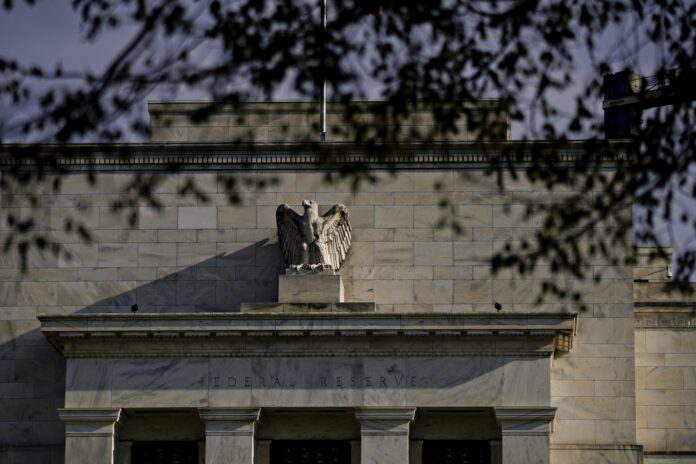 WASHINGTON – The Federal Reserve said it will begin buying $60 billion of Treasury bills per month to improve its control over the benchmark interest rate it uses to guide monetary policy after turmoil rocked money markets in September.
The central bank, in a statement Friday, stressed that "these actions are purely technical measures to support the effective implementation" of interest-rate policy and "do not represent a change" in its monetary stance. "In particular, purchases of Treasury bills likely will have little if any impact on the level of longer-term interest rates and broader financial conditions."
A recent and unexpected scarcity of lenders in overnight funding markets caused yields to spike sharply in mid-September, briefly pushing the Fed's benchmark rate outside its target range. Since then, the Fed has been injecting liquidity into overnight markets on an ad hoc basis. The central bank said Friday that these would continue at least through January.
Chairman Jerome Powell telegraphed the actions in a speech Tuesday to economists in Denver, when he said the Fed would "soon announce measures to add to the supply of reserves over time." The central bank said Friday that policy makers held a videoconference on Oct. 4 to discuss the moves.
The New York Fed's open markets desk will "purchase Treasury bills at an initial pace of approximately $60 billion per month, starting with the period from mid-October to mid-November," according to a statement. The Fed said purchases of Treasury bills will extend "at least into the second quarter of next year," leaving open the possibility of a change in the pace and duration of purchases.
By purchasing securities, the Fed will also add a cushion to the supply of excess bank reserves, a pool of money that helps provide liquidity to the overnight market.
Overnight money markets – where banks, investment funds, companies and other institutions borrow and lend cash – help set the baseline costs for longer-term lending. The Fed seeks to control overnight rates as a tool for influencing the broader economy.
The Fed said it will also continue to inject liquidity into the markets through overnight and term repurchase agreements. Term repo operations "will generally be conducted twice per week, initially in an offering amount of at least $35 billion per operation," the Fed said. "Overnight repo operations will be conducted daily, initially in an offering amount of at least $75 billion per operation."
Rich Miller and Christopher Condon are reporters for Bloomberg News.

Want to share this story? Click Here to purchase a link that allows anyone to read it on any device whether or not they are a subscriber.