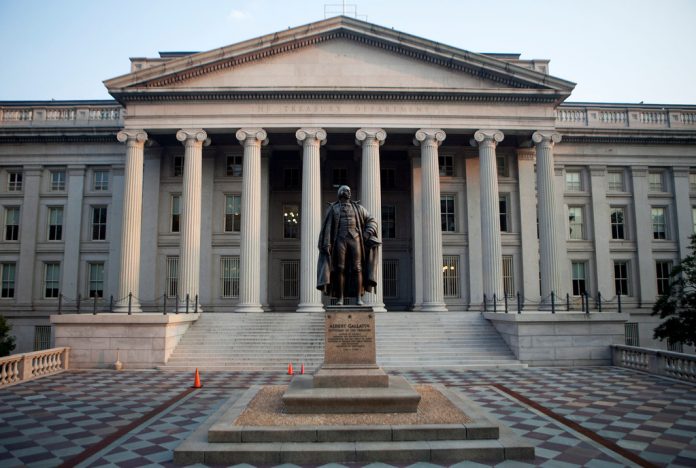 PROVIDENCE – The Treasury Department has issued a bulletin to banks and other financial institutions apprising them of new legislation that allows them to create programs for borrowers to "rehabilitate" their private education loans under certain conditions.
The changes are covered under Section 602 of the federal Economic Growth, Regulatory Relief, and Consumer Protection Act, signed by President Donald Trump in May, according to the bulletin.
It allows banks to establish a 602 rehabilitation program that allows recipients of student loans that have fallen into delinquency to restructure their loans. It also allows borrowers to request the removal of a default from their credit reports, according to the bulletin from Treasury's Office of the Comptroller of the Currency, or OCC.
"The OCC supports banks' efforts to work with borrowers experiencing financial difficulties," the bulletin states. "Prudent and properly structured rehabilitation programs are often in the best interest of the bank and the borrower. Workout programs offered to financially distressed private education loan borrowers should be administered in a safe and sound manner and adhere to generally accepted accounting principles."
Americans for Financial Reform – a coalition of 200 consumer, civil rights, investor, retiree, labor and business groups – has expressed concerns that 602 programs could harm borrowers.
"The bill is presented as a new path for consumers to gain relief from indebtedness for private student loans," the group said. "However, this section does not require that a financial institution take any positive steps at all, such as removing a default from a consumer's credit report if payments are restarted nor does it ensure that any payment plans offered are reasonable and affordable.
"But entering into a new agreement could be actively harmful to borrowers, allowing private student loan lenders to lure a borrower to restart payments even where the deadline to file a collections suit, the statute of limitations, has expired, without any guarantee that the plan will be sustainable or that the credit report default will be removed," the group said.
Scott Blake is a PBN staff writer. Email him at Blake@PBN.com.