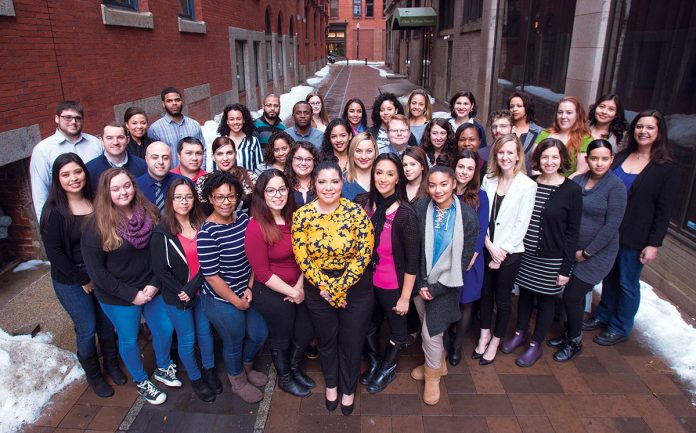 PROVIDENCE – A new survey from Fidelity Investments found that millennials – those born from 1981 to 1996 – are seeking balance when it comes to their money habits, especially as it relates to spending now versus saving for the future.
Among 2,069 millennials ages 22-37 surveyed, 57 percent agreed they are balancing spending and saving equally, and 66 percent agreed that saving for the future is as gratifying as treating themselves today.
Beyond financial stability, many of these young adults emphasize their mental and physical health, the survey found. Twenty-five percent consider mental health, such as therapy and counseling, an essential expense, compared with 18 percent of Gen Xers, those born from 1965 to 1980, and 12 percent of baby boomers, those born from 1946 to 1964.
"There are a lot of assumptions that millennials only live in the moment, but our research debunks that – they are balancing their current health and happiness with their financial futures," said Brooke Forbes, Fidelity's senior vice president of digital planning and advice.
"We want to help the next generation of investors experience life in a way that is meaningful to them, and not feel restricted by money," Forbes said. "By setting goals, creating a plan and practicing mindful money habits, we can experience a treat today, not at the expense of tomorrow's financial stability."
When asked how often they "treat" themselves, with a treat being defined as a purchase made specifically to bring joy, 86 percent of millennials admit to treating themselves at least once a month. On average, these purchases cost $110.
The survey also found that millennial social media users are being affected by what they see in their networks. For instance, 62 percent agreed that they don't understand how people in their social network afford their respective lifestyles, and 63 percent said social media has a negative influence on their financial well-being.
"This isn't a new concept; it's the old mentality of 'keeping up with the Joneses,' but given the different ways we all stay connected with family, friends, casual acquaintances, and even celebrities, the Joneses have multiplied," Forbes said. "Today, we're hyper-aware of what others are doing, although it can be through a filtered lens of their choosing. Millennials deserve some credit; many display strong financial habits, despite the magnified temptations they face daily, thanks to social media."
Scott Blake is a PBN staff writer. Email him at Blake@PBN.com.