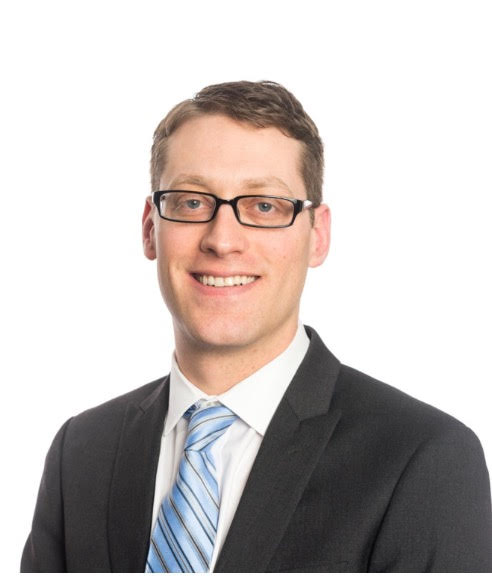 Dr. Alan H. Daniels is a spine surgeon who specializes in complex spinal disorders. He serves as chief of the Adult Spinal Deformity Service at Rhode Island Hospital and The Miriam Hospital. He is also the director of spine surgery research at University Orthopedics, and co-director of the Brown Spine Surgery Fellowship.
Daniels' practice focuses on patients who suffer from scoliosis, kyphosis, flatback syndrome, failed spinal surgery, degenerative spinal disease, as well as spinal trauma and spinal tumors. Many of Daniels' patients have undergone one or more previous spinal surgeries, although he also performs primary spinal surgery.
Daniels received his medical degree from the Oregon Health and Science University in Portland, Ore., and completed his orthopaedic surgery residency training at Rhode Island Hospital. He completed an orthopaedic trauma fellowship, followed by an orthopaedic and spinal research fellowship, at Brown University. His research focuses on spinal biomechanics, spinal implant technology, prevention of complications following surgery and correction of complex spinal deformity.
He has published more than 125 peer-reviewed articles, 120 national and international research posters/presentations, and has edited three orthopaedic education textbooks. He is a board-eligible orthopaedic surgeon with the American Board of Orthopaedic Surgeons and is a candidate member of the Scoliosis Research Society.
PBN: What are some of the latest advances in your field that have changed the way you treat patients? 
DANIELS: The treatment of spinal disorders has evolved at a rapid rate. While traditional spine surgery had high complication rates, prolonged pain and often left patients disabled, modern techniques are now less invasive and patients most often experience rapid recovery and return to healthy life.
Recent advances such as outpatient spine surgery, minimally invasive surgery, disc replacement, sacroiliac joint fusion, spinal deformity correction techniques, bone-growth stimulators, functional braces, new physiotherapy techniques such as dry needling, and safer medications with fewer side effects have all helped to improve the care of patients with spinal disorders.
At the Center for Spine Health, we begin treatment with a careful patient-centered evaluation and with noninvasive, safe, evidence-based treatments. When surgery is necessary, we utilize the latest treatments to return our patients to healthy living as soon as possible.
PBN: When it comes to surgery, what are some (or one) of the latest technologies that you are using to improve patient outcome?
DANIELS: Appropriate surgical planning requires high-quality, safe patient imaging. A new and very exciting technology is EOS Imaging. The EOS machine allows for full-body, standing X-rays with far lower radiation than traditional X-rays. This lower radiation will lower the risk of cancer in our patients.
The high-quality X-rays from EOS allow surgeons to see subtle abnormalities never before appreciated, to assess all joints in the body so no pathology is missed, and to accurately assess spinal alignment allowing for patient-specific treatments. The Center for Spine Health has an EOS machine, and is the only center in Rhode Island with this exciting new technology.
PBN: University Orthopedics has expanded to two new locations in the last year.  What is the reason for moving?
DANIELS: University Orthopedics is focused on providing the most convenient, high-quality and technologically advanced treatment to our patients. To do so, we've moved into two new state-of-the-art facilities. At these facilities, we offer convenient locations for all Rhode Island and southern Massachusetts residents, easy parking access, clean new physician offices, outpatient surgery and the latest in imaging technology. To provide the very best care to our patients, we have to keep upgrading our facilities and technology.
PBN: What's the significance of all physicians at University Orthopedics being on the faculty of the Warren Alpert Medical School of Brown University?
Daniels: All of the University Orthopedics physicians are on the teaching faculty of Brown University. This is imperative to our mission to provide the most up-to-date and best evidence-based treatments. Our faculty are involved in teaching, research and community outreach making them some of the best physicians and surgeons in southern New England.
PBN: How do you see health care evolving in Rhode Island in the next five years?
DANIELS: Rhode Island will experience a move toward more and more outpatient surgery. Insurers, and patients alike, and pushing physicians to send them home earlier after surgical procedures. This is a great change, as it not only saves health care dollars, but also provides patients a more comfortable, at-home recovery process, and also lower infection rates due to being able to recover away from the less cleanly hospital environment. At the Center for Spine Health and at the new Kettle Point facility, we offer outpatient surgical services to provide the best patient experience.
Rob Borkowski is a PBN staff writer. Email him at Borkowski@PBN.com.

Want to share this story? Click Here to purchase a link that allows anyone to read it on any device whether or not they are a subscriber.