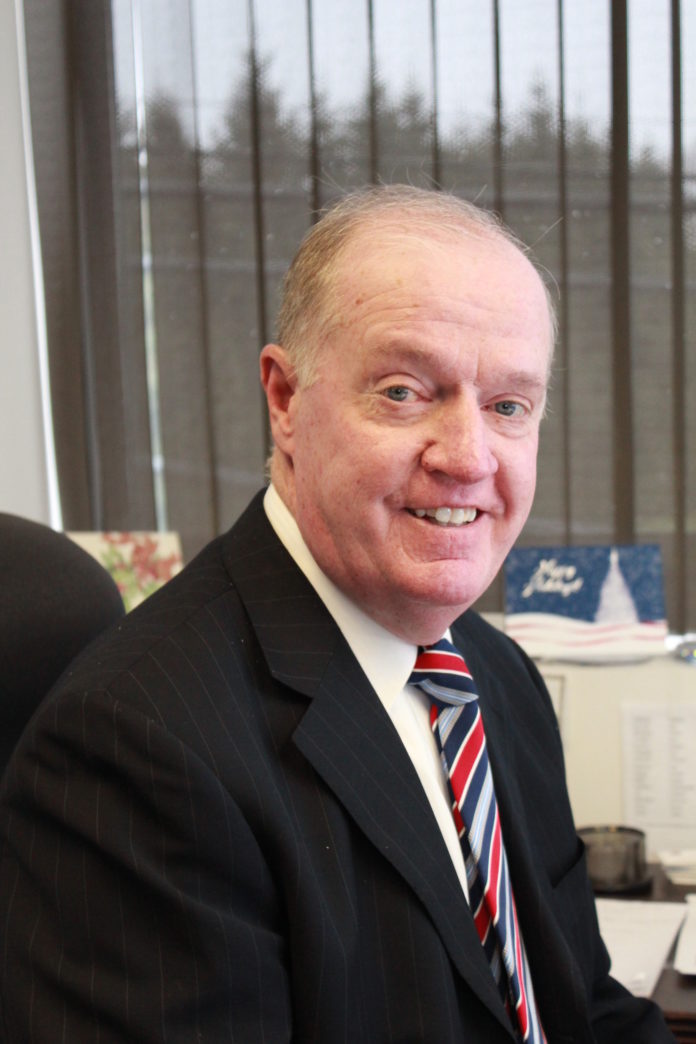 Edward J. Quinlan has been president of the Hospital Association of Rhode Island since 1995. A resident of East Greenwich, Quinlan has had a diverse career spanning the fields of health care, business and government. He served as vice president of the Washington Capitals of the National Hockey League. Prior to that, he was press secretary for U.S. Senator John Chafee. He also served as director of public relations for Gilbane Building Co. in Providence. Quinlan started his career working as director of public relations/development at two medical facilities – North Miami General Hospital (North Miami, FL) and Kent County Hospital. He has served on a wide array of health-related boards, at both the state and national level.
PBN: How did you get involved in health care?
QUINLAN: More than a few years ago, I began with communications/development directorships at North Miami General Hospital and later at Kent Hospital, after returning to my native Rhode Island. A seven-year stint at Gilbane Building Company leading communications kept me close to hospitals, as Gilbane was the dominant builder for hospitals in the nation. I headed south again to Washington, D.C. to work for Sen. John Chafee, and had an opportunity to observe Clinton health care reform through a key Republican leader in the Senate. The 25 years working in or near health care led me to HARI in 1995.
PBN: How can hospitals protect quality of care during a challenging economic period that requires keeping an especially close eye on labor costs?
QUINLAN: Hospital commitment to quality is central to their mission, and began well before the overdue public discussion and interest by public and private payers. Improved technology, highly-trained and educated professionals, and better collaboration among providers combine to assure quality care for Rhode Islanders.
PBN: How well did the authors of the Affordable Care Act provide for the needs of hospitals and the people they serve?
QUINLAN: The landmark legislation required compromise by all impacted parties, including hospitals. While the public policy goal of improving coverage is laudable, and overdue, already stressed hospitals in our state will see Medicare payments reduced by [more than] $700 million over the next decade. Improved coverage will only reduce that number by an estimated $100 million.
PBN: What is the most widely held misperception regarding Rhode Island's hospitals that you encounter in your work?
QUINLAN: Rhode Island is a marvelous state whose assets include high-quality, accessible, cost-efficient hospitals. While some may believe Rhode Islanders travel for health care, studies annually demonstrate more patients come to our state than leave – an estimated 10,000 out-of-state patients seek care here every year, making us a net importer. Few hospital-based services are not available in our state, and patients should feel confident that they can get the care they need right here at home.
PBN: Does the loss of RIte Care by 2,000 low-income parents pose financial risks to the state's hospitals?
QUINLAN: RIte Care has been a remarkably innovative and successful insurance model for low income women and children, and hopefully enrollees will be restored to the program. Hospitals provide [more than] $500,000 in care every day to patients, for which they will not be reimbursed, totaling $192 million last year. Increased uninsured will only worsen the situation. Also, while our state works toward more coordinated care, these patients will be left without a primary care physician to oversee their health and wellness.