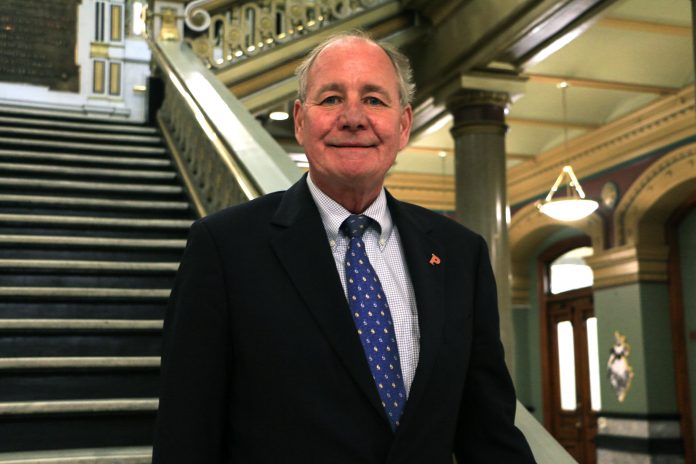 Thaddeus "Ted" J. Jankowski Jr., the new tax assessor for Providence, has a career in public administration spanning more than four decades. Most recently, he was the principal of Jankowski Associates, an assessment and management consulting practice based in Portsmouth, N.H.
Previously, Jankowski oversaw the valuation of more than $31 billion in property as the director of the Department of Real Estate Assessments for Alexandria, Va. During his tenure, the department received the Certificate of Excellence in Assessment Administration Award.
In 2008, he became the first county assessor for Nassau County, N.Y. He also served as commissioner of assessing for Boston. He was chief assessor and assistant to the mayor for fiscal affairs for Newtown, Mass. Jankowski earned a Bachelor of Science degree in economics and philosophy from Boston College.
PBN: Welcome to Providence. You've worked in several other places, as far away as Virginia. Why did you accept this position in Providence?
JANKOWSKI: I've visited Providence and spent time in this unique and stunning city throughout the years. When the opportunity arose, I knew that it would be a great fit.
From an assessing professional's standpoint, the city has virtually every single type of property that you can imagine to work with. It has a wonderful mix of housing, offices and mixed-use spaces, and a working waterfront. The direction the city is heading in is quite promising and I want to contribute to help sustain the momentum.
PBN: What are your first few actions to get situated in the job and prepare for the work to come?
JANKOWSKI: In my first week, I've familiarized myself with the staff of the assessor's office and introduced myself to a wide range of stakeholders in the city. I've shared some of my ideas and priorities to supplement the great work that's already being done.
The city began a revaluation effort last year, so I've been updated on the process and will lend my expertise and insight to ensure that it's completed on time. I have overseen many revaluations in multiple cities and states throughout my career, so I am prepared to lead this work.
PBN: How do you evaluate the condition of the tax assessor's office at this moment? What needs your quickest attention?
JANKOWSKI:  It's still very early on in my service to the people of Providence, so I'm just beginning to evaluate the office and its processes. I took on this role at an opportune time to familiarize myself with city operations. I'm excited to contribute to the process of revaluation, finalizing the budget, working with the City Council and the administration, as well as completing the city's certified tax levy. Overall, I look forward to exploring opportunities to enhance the office's functions and to better serve residents and, in particular, businesses.
PBN: Do you believe Providence has a healthy and balanced property tax base? What are strengths and weaknesses of the property tax base?
JANKOWSKI: The amount of overall interest and investment in a city is indicative of future success, and Providence has no shortage of this. With cranes in the sky, businesses moving to and choosing to grow here, and rising property values, among other favorable signs, the growth in the tax base is apparent. It's also clear that city officials have prioritized improving quality of life and the local business environment to promote even more progress and growth.
PBN: About a year ago, during debate on the state's fiscal year 2018 budget, there was a kerfuffle over a proposed phase-out of the state's automobile excise tax. Ultimately, a car-tax reduction was passed despite concerns over loss of revenue. What is your view of the desirability of a car excise tax, which opponents described as "punitive"?
JANKOWSKI: It's my understanding that Providence residents expressed displeasure with this particular tax and that Mayor [Jorge O.] Elorza prioritized relief by raising the tax exemption for cars prior to the state's action. I personally don't favor the automobile excise tax because it's a regressive tax with a high tax rate.
Mary Lhowe is a PBN contributing writer.