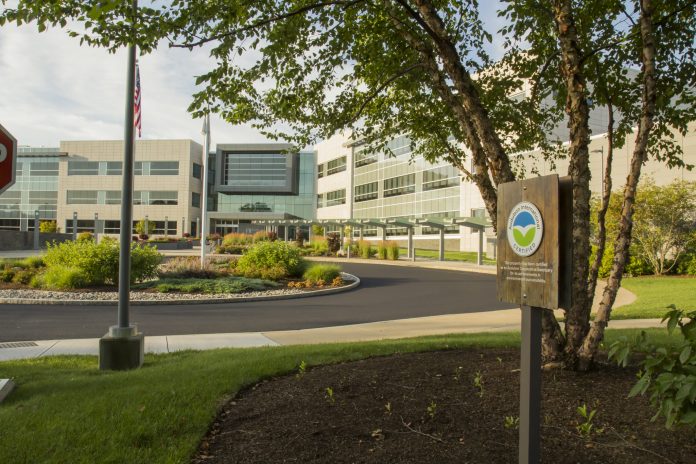 JOHNSTON – Commercial and industrial property insurer FM Global has received a 2018 Innovation Award from Business Insurance magazine for its patented Cyber Risk Assessment tool.
The Johnston-based company calls it "the insurance industry's first comprehensive cyber-readiness assessment."
It helps FM Global's clients measure their "overall cybersecurity resilience," the company said, taking into consideration inherent cyber-risk, mitigating security controls, and ability to respond to and recover from a cyber incident.
The Innovation Awards program recognizes the industry's best innovative products and services, as assessed by their end users – professional risk managers from a variety of backgrounds and industries. This year, the magazine received nearly 70 entries from 45 companies and organizations. All nominations were assessed by an independent panel of judges.
"Many people think of cyber-risk solely as theft of information, but there is a very real physical property component that businesses need to consider," said Jeff Tilley, FM Global's vice president and manager of cyber-hazards. "This comprehensive tool assesses the potential impact of cyber-risk beyond an [information technology] perspective, and provides recommendations to mitigate against that cyberthreat with an overall outcome of improved resilience to protect business revenue, reputation, market share and ultimate viability."
In prior years, FM Global said, it has been recognized with Innovation Awards for:
Global Flood Map, a worldwide view of high- and moderate-hazard flood zones across the globe
MyRisk, a one-of-a-kind cloud-based portal that helps risk managers identify and analyze risks, as well as evaluate the cost of risk improvement
FM Global Resilience Index, the first data-driven tool and repository that ranks the resilience of 130 countries and territories to business-disruptive events
FM Global's SimZone, a distinct 12,000-square-foot training facility for the company's clients and engineers in Norwood, Mass.
In addition to FM Global, insurance brokerage and risk-management-services firm Marsh LLC, based in New York but with an office in Newport, won a 2018 Innovation Award, for its blockchain-based technology to address the challenge of proof of insurance.
Scott Blake is PBN staff writer. Email him at Blake@PBN.com.