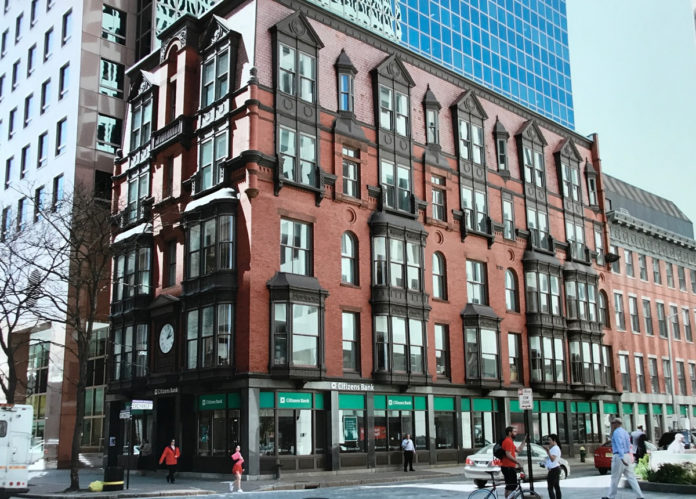 PROVIDENCE – A historic office building on Westminster Street downtown is expected to be converted to a 48-room boutique hotel.
The R.I. Commerce Corp. on June 26 authorized a tax increment financing program to help facilitate the development. The incentive is valued at up to $4.25 million, and will redirect three-quarters of the state sales tax on rooms booked at the hotel back to the development.
The applicant is 30 Kennedy Partners LLC. Former Providence Mayor Joseph R. Paolino Jr. serves as its agent.
The hotel, to be called Hotel Beatrice, is expected to cost $19.4 million in renovations, according to the Commerce RI agenda. The five-story former Exchange Bank building is located adjacent to the Paolino Properties-owned 100 Westminster St. building.
Paolino Properties purchased both buildings, as well as the Weybosset Street Metropark lot, for $60 million in 2014.
Interior demolition is expected to begin in the fall. The project is expected to take 12-18 months.
Mary MacDonald is a PBN staff writer. Email her at MacDonald@PBN.com. Follow her on Twitter @MaryF_MacDonald.