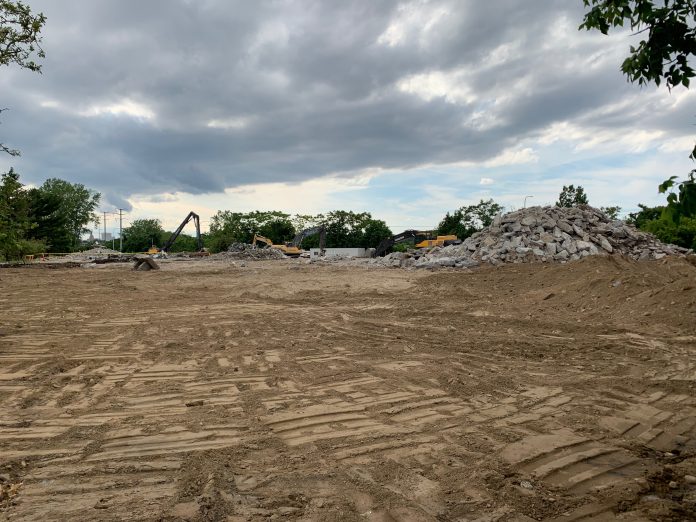 EAST PROVIDENCE – A significant demolition of commercial buildings is nearing completion on Massasoit Avenue, in an industrial area near the Seekonk River.
The former Fujifilm Electronic Materials U.S.A. manufacturing plant and lab buildings are being cleared.
Last occupied several years ago, the buildings at 200 Massasoit Ave. and 210 Massasoit Ave. were demolished by Costello Dismantling Co., of Wareham, Mass., according to the demolition permits. The area is still being cleared.
Fujifilm Electronics Materials U.S.A. is a subsidiary of Fujifilm Corp. and is now located at 80 Circuit Drive in North Kingstown, at the Quonset Business Park. The property in East Providence is still jointly owned by the company, as well as OCG Microelectronic Materials Inc., also of 80 Circuit Drive, North Kingstown, according to city records.
No plans for redevelopment of the 2.7-acre site have been filed, according to the East Providence planning office. A representative of Fujifilm could not be reached for comment.
Mary MacDonald is a staff writer for the PBN. Contact her at macdonald@pbn.com.