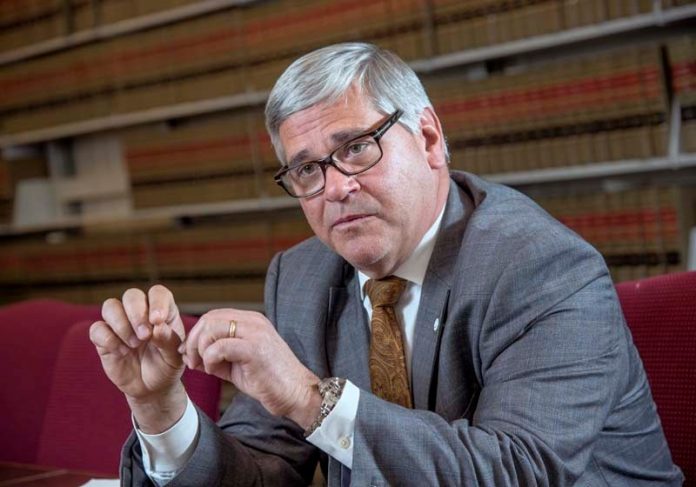 PROVIDENCE – Former state Rep. John Carnevale pleaded no contest to one count of perjury before R.I. Superior Court Justice Bennett Gallo to charges that he lied under oath three times in response to questions stating he resided at 150 Barbara St. Providence, R.I. Attorney General Peter F. Kilmartin announced Wednesday.
Following Carnevale's plea, R.I. Secretary of State Nellie M. Gorbea issued a statement that said that Carnevale will be removed from the ballot for state representative for District 13, where he was a primary candidate. The move is pursuant to Rhode Island General Law and to the state's constitution.
Carnevale received a sentence of five years suspended, with nine months to serve on home confinement and the remainder suspended with probation.
The sentence is to begin Aug. 22, 2018, pending confirmation that Carnevale is eligible for home confinement.
The state put on the record that it recommended jail time.
"When elected officials lie, whether it be to a public body like the Board of Canvassers or the people they are elected to serve, it erodes the public's faith in all government," stated Kilmartin. "Despite this defendant's arrogance and attitude that he was untouchable, today's plea proves just the opposite – no one is above the law. It is my hope that today's plea will help restore some of the public's trust, knowing that police and prosecutors will continue to hold our public officials accountable for their actions."
The investigation into Carnevale was led by R.I. State Police detective Jim Brown and prosecuted by Assistant Attorney General Daniel Carr Guglielmo on behalf of the Office of the Attorney General.