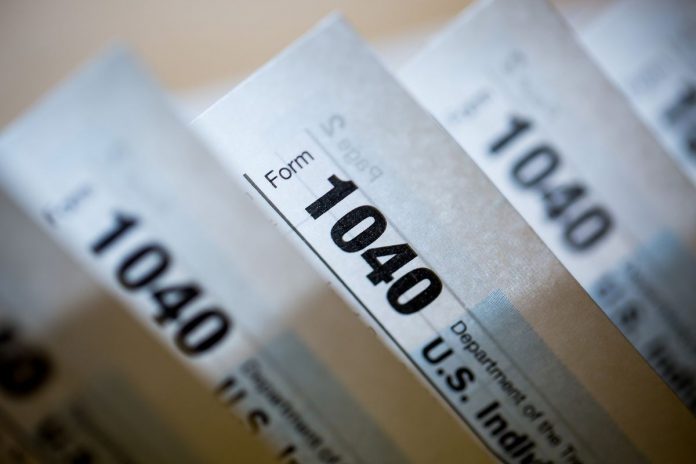 CRANSTON – Free tax-filing preparation services for Rhode Islanders with income of $55,000 or less last year is available at 24 sites serving all cities and towns in the state, according to a statewide coalition of organizations.
The Rhode Island Association of Community Action Agencies, the Providence Volunteer Income Tax Assistants Coalition, Citizens Bank and the United Way of Rhode Island are collaborating on the campaign. Information on the location of the sites offering free tax help can be found at freetaxhelp.ricaa.org or by calling United Way's toll-free referral line within Rhode Island at 211.
The campaign also involves raising public awareness of the earned-income tax credits available to Rhode Island tax filers, also for those with income of $55,000 or less in 2018. The maximum tax credit for which such a filer is eligible is $6,431, the coalition said.
The coalition wants to educate Rhode Islanders on the Internal Revenue Service's Earned Income Tax Credit program and its benefits to individuals and married couples receiving available tax credits both at the federal and state levels.
"The Earned Income Tax Credit is a resource working families can use to offset expenses and to save for the future," said Rhode Island Association of Community Action Agencies Chairwoman Joanne McGunagle. "We've made progress over the last few years, helping hardworking Rhode Islanders keep more of what they earn by increases created by the R.I. General Assembly through expanding [earned-income tax credits] in Rhode Island."
Last year, more than 12,000 residents took advantage of the free tax-preparation services through the program, saving Rhode Island taxpayers millions of dollars overall, the coalition said.
"Increasing awareness around the Earned Income Tax Credit program is critical to getting more than $4.9 million into the hands of hardworking Rhode Islanders who are eligible … but don't know they are," said Barbara Cottam, Rhode Island market executive for Citizens Bank. "Citizens is proud to be a part of this important statewide coalition and public awareness campaign in an effort to spread the word and bring these dollars into the state to help our neighbors and positively impact the economy."
Scott Blake is a PBN staff writer. Email him at Blake@PBN.com.