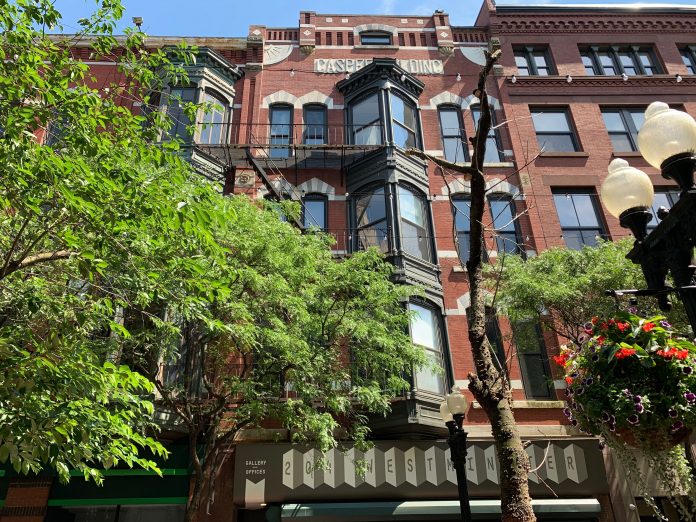 PROVIDENCE – The top floors of the historic Gaspee Building, at 204 Westminster St., will be converted to apartments under a redevelopment plan approved by a city committee.
The fourth and fifth floors of the building, built in 1875, will be renovated as four residential units, while a partial sixth floor will be created for a fifth dwelling.
Rooftop terraces will then be created for the fifth- and sixth-floor units.
The first, second and third floors of the building, in a prominent location on Westminster Street, will remain as is. In all, 4,400 square feet of new construction is involved.
The city's Downtown Design Review Committee approved the plan this week, according to a spokesman.
Mary MacDonald is a staff writer for the PBN. Contact her at macdonald@pbn.com.