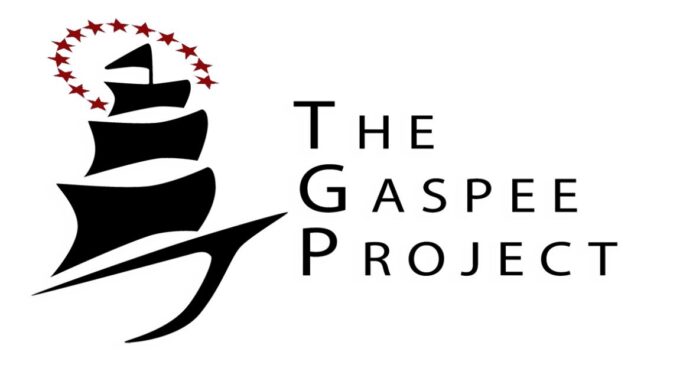 PROVIDENCE – A Rhode Island law that requires enhanced disclosure of donors making significant independent expenditures to nonpartisan, issue-advocacy groups is being challenged in federal court by two such groups.
According to R.I. Gen. Laws 17-25.3-1, individuals who donate more than $1,000 to nonpartisan, issue-advocacy groups must disclose publicly to the R.I. Board of Elections their street address, occupation, employer and donation amount if the advocacy groups engage in such activity at certain times during the year. Individuals must also disclose their support or opposition to a candidate or referendum and organizations.
Per the law, the groups must also list the names of their top five donors on any marketing or messages leading up to an election or referenda.
In a lawsuit filed Thursday in U.S. District Court for the District of Rhode Island against the R.I. Board of Elections, Providence-based The Gaspee Project Inc. and the Illinois Opportunity Project allege that the law limits free speech and privacy rights, and puts the donors at risk of facing "harassment, career damage and even death threats for engaging and expressing their views in a public square."
"Plaintiffs reasonably fear that their members, supporters, and leaders may also encounter similar reprisals from certain activists if their association with Plaintiffs is made public," the suit reads. The plaintiffs also allege that the donor disclosures will lead to declines in membership and fundraising, "impacting their organizations' bottom lines and ability to carry out their missions."
The Rhode Island Center for Freedom & Prosperity, a nonpartisan think tank, announced Thursday it will partner with the Liberty Justice Center – the litigation center representing Gaspee Project and the Illinois Opportunity Project – in the suit. Former R.I. Associate Judge Robert Flanders, who ran an unsuccessful campaign against Sheldon Whitehouse for U.S. Senate in 2018, will serve as local counsel for the Liberty Justice Center.
"The constitutional rights of Rhode Islanders have been under constant and serious threat for decades," Rhode Island Center for Freedom & Prosperity CEO Mike Stenhouse said in a statement. "Rather than support open and free debate, this law shuts it down. It rigs the system to discourage organized issue-advocacy and chills free speech."
The law that Gaspee Project and the Illinois Opportunity Project are challenging was enacted in Rhode Island in 2012 in response to the U.S. Supreme Court 2010 ruling in the Citizens United case. The court, in a 5-4 decision, ruled that restrictions on corporations, including nonprofits, making "independent expenditures," or contributions that are made on behalf of or against candidates for office independent of the candidate's campaign, violates the free-speech clause in the First Amendment.
Therefore, corporations can take in, and spend, unlimited amounts of money in support for or against candidates who are running for office, according to Common Cause Rhode Island Executive Director John Marion in an interview Friday with PBN.
Marion said his organization, in response to the ruling, helped develop the current law requiring disclosures of the independent expenditures by donors.
"We took that as a sign to … beef up disclosure in Rhode Island," Marion said, also noting Rhode Island was "one of the first" states to pass an enhanced-disclosure law.
Other states, including Delaware and West Virginia, have passed similar laws, Marion said. He also said "numerous other states" faced similar legal challenges to their enacted enhanced-disclosure laws, and those laws were upheld.
"We don't think this suit [by Gaspee Project and the Illinois Opportunity Project] will meet much success because we've seen federal courts … uphold strong disclosure laws," Marion said. "We don't see it as a violation of the First Amendment rights of the donors, nor do we feel the equal-protection claim will win in court."
Gaspee Project and the Illinois Opportunity Project are seeking judgment in instructing the Board of Elections from not enforcing the current enhanced-disclosure law in question.
A Board of Elections spokesperson said the suit was passed on to its attorney for review. The government entity declined further comment.
James Bessette is the PBN special sections editor. He can be reached at Research@PBN.com.

Want to share this story? Click Here to purchase a link that allows anyone to read it on any device whether or not they are a subscriber.