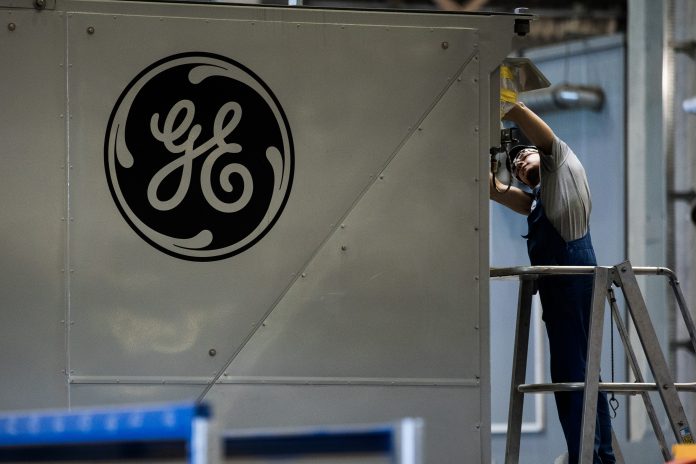 NEW YORK – General Electric Co. agreed to sell a portion of its health care business for $1.05 billion as management streamlines the operations and looks to pull the company out of a deepening slump.
Private-equity firm Veritas Capital will buy a trio of information-technology assets in GE Healthcare's value-based care division, GE said Monday in a statement. The cash deal is expected to close in the third quarter.
Shedding the business will enable GE "to further revitalize our product portfolio and pursue complementary acquisitions to better serve patients, providers and payers," Jon Zimmerman, vice president and general manager of the company's value-based care unit, said in the statement.
The sale furthers CEO John Flannery's efforts to simplify GE since taking the helm last year. The Boston-based manufacturer also plans to exit businesses such as lighting and railroads to narrow its focus and reverse one of the deepest downturns in its 126-year history.
The shares fell 2.3 percent to $13.16 at 12:05 p.m. in New York after dropping as much as 3 percent before the transaction was announced. GE's 23 percent decline this year through March 29 is the worst in the Dow Jones Industrial Average. The company was also the worst last year on the benchmark stock gauge, with a 45 percent slide.
Richard Clough is a reporter for Bloomberg News.