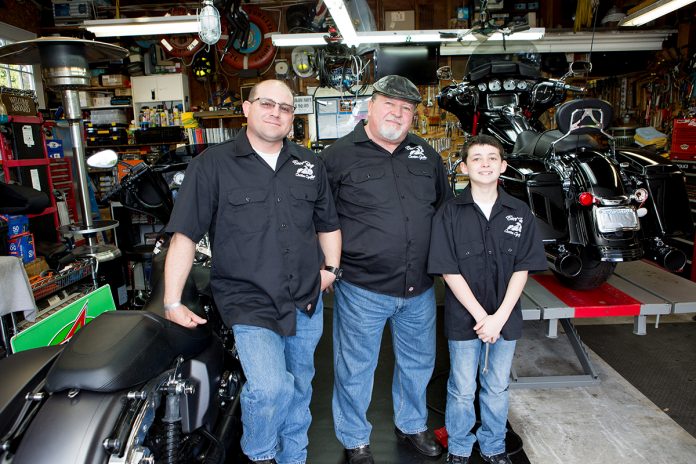 After serving in the Coast Guard and working 20 years as a policeman, James "Big Jim" Annis decided to retire and open a motorcycle shop with his son, James "Jimmy" Annis.
The duo last May opened East Bay Custom Cycles Inc. in Bristol, where they fix and customize motorcycles, mostly under the Harley Davidson brand.
Both father and son have worked as motorcycle officers. Jimmy Annis still works for the Providence Police Department.
"I grew up around motorcycles and my son has grown up around me," Big Jim Annis said. "The truth of the matter is we like it and we like the challenge of it."
After he retired, Annis sought guidance on how to start a business and got connected with the Veterans Business Outreach Center and subsequently the Center for Women & Enterprise in Providence.
The groups have helped Annis with the ins and outs of setting up and running a new business. He's hoping to move into a bigger space before his son retires.
"It's been educational and we're having fun with it," he said.