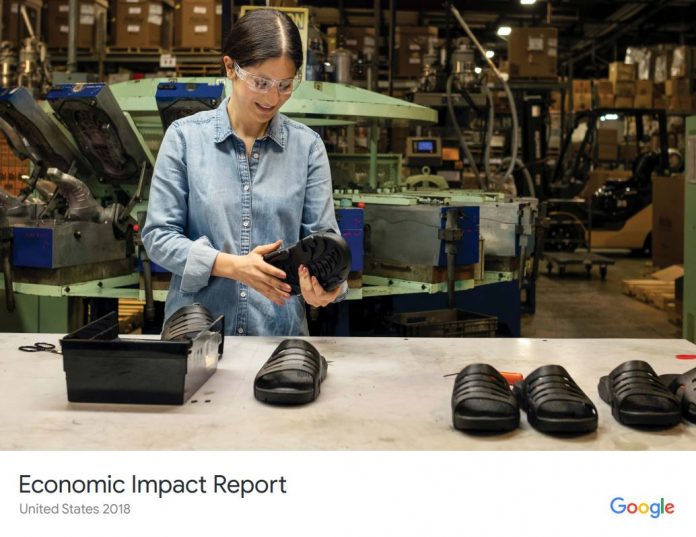 PROVIDENCE – Google LLC estimated in a report published Monday that it accounted for $398 million in economic activity for Rhode Island businesses, website publishers and nonprofits in 2018 related to its advertising operations.
The company based much of its figures for the "Economic Impact Report: United States 2018" on a calculation that advertisers see $8 in revenue for every $1 spent on Google advertising via ads, search and ad grants for nonprofits. The company said that the $8 in revenue to $1 in spend was a conservative measure. The revenue return expectations were based on two reports from 2009.
The company also included the amount the company paid publishers in each state to place ads next their content (Google's AdSense program) in its impact report totals. The state figures were not broken down by specific type of spending or impact in the report.
Roughly 2,900 businesses, nonprofits and websites used Google advertising in 2018 in the Ocean State. The figures included the estimated economic impact of the company's search, ads, AdSense and ad grants programs.
Google also said that it had provided $484,000 in free advertising to Rhode Island-based nonprofits in 2018 through its Google Ad Grants program.
The company said that it had helped create $335 billion in economic activity in the United States in 2018.
In the report, Google highlighted one small business from each state that uses Google advertising services. This year, Google featured Shore Soap Co. of Newport. The company, which has six employees, said that 18% of its web traffic is derived from ads placed with Google and that 35% of traffic to the store is from online searches. The company said that it spends 90% of its ad budget on digital advertising.