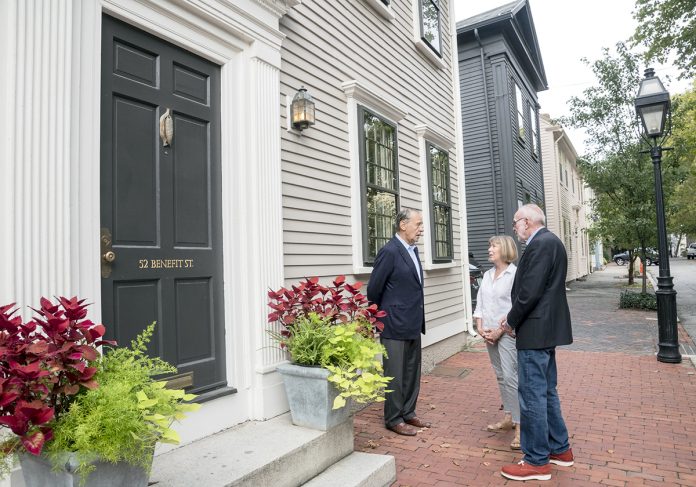 Benefit Street in Providence is an architectural gem, a historic street that reflects the homes and businesses of the 1700s and 1800s. But it's also a real neighborhood, where people live, and it's starting to show some strain.
The Mile of History Association, a new nonprofit, has formed in the hope of drawing more attention to ongoing quality-of-life issues.
The organization wants to partner with the city to preserve and protect the historic character and livability of the neighborhood, said Linda Getgen, a board member, and William Deveney, the association treasurer.
About 100 households on Benefit Street and its immediate feeder streets belong to the new organization, which has an executive team and a 14-member board.
"A number of us, as neighbors, are increasingly concerned with the problems of the neighborhood," Deveney said.
These include infrastructure problems, such as brick sidewalks that are falling apart, and streetlights that are malfunctioning or have been toppled. A photo collage prepared by the association shows multiple utility boxes and street signs defaced with graffiti.
The group is also concerned about rental properties that are not maintained.
So far, the city hasn't become actively involved, Deveney observed.
"I think the city says: 'You're up here on College Hill. What are you complaining about?' "
Mary MacDonald is a staff writer for the PBN. Contact her at Macdonald@PBN.com.