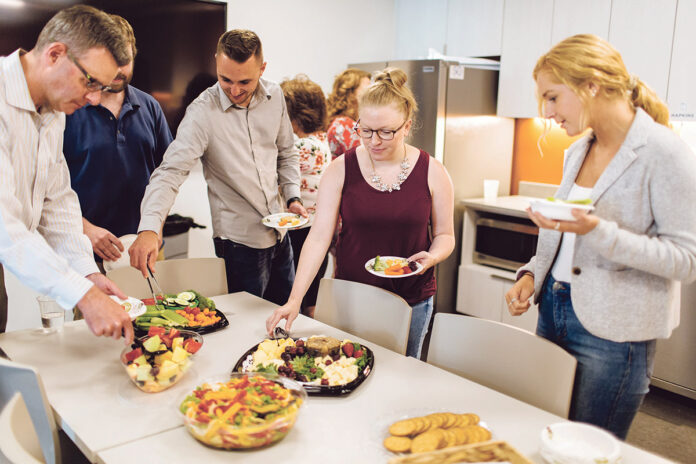 Healthiest Employers of Rhode Island 2019
2,000-4,999 EMPLOYEES #1: CBIZ Inc.
---
CEO (or equivalent): Jerome P. Grisko Jr., CEO and president
Number of employees: 4,722
THE WORKPLACE at CBIZ Inc. feels and looks even healthier now.
The financial services and business consulting company, which has a Providence office, is certainly no stranger to earning Healthiest Employer accolades. It's just that now – in its new home on the ninth floor at 1 Citizens Plaza, which it moved into this year – its environment better reflects its commitment to employee well-being.
There are windows all around the building, letting in lots of natural light. Cubicles are larger, so employees don't feel cramped.
"We put plants around so there is more oxygen," said Morgan Yardow, senior human resources generalist. "It's a great space. People are happier."
Ohio-based CBIZ, with more than 80 employees in Providence, has been ahead of the curve when it comes to employee health; it launched its wellness program in 2001. But its goals for employee health have evolved, as well.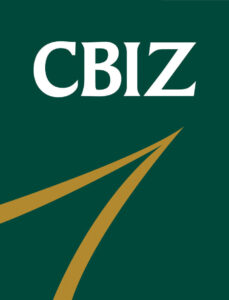 CBIZ uses UnitedHealthcare Rally, for example, a website and mobile app that sets up custom programs for employees looking to improve their health. First, the system shows employees their "Rally age," which represents their overall health, based on a questionnaire.
Then it invites Rally users to makes changes, offering customized missions based on their Rally age for smoking cessation, better nutrition and increased exercise. Yardow said incentives include a $30-per-month reduction in some health premiums.
Rally provides touchpoints for CBIZ's corporate messaging. Health emails now go from corporate headquarters to the entire firm on the importance of wearing sunscreen, maximizing nutrition and managing disease, for example.
CBIZ goes above and beyond when it comes to helping new employees get acclimated and existing employees develop professionally. It has a mentor program and a group leader program. They help with employee retention, communication and loyalty.
Both programs are different in their goals and types of employee engagement, said Patrick Quinn, managing director in charge of the Providence office's audit practice.
"The mentor is kind of a buddy … while the group leader is more for an employee's career-path development," he told Providence Business News.
Generally, a mentor is closer in age to the new hire compared to a group leader, he said, and would handle more routine questions, such as: "Where are the office supplies?"
"With the group leader, there are a few more years of separation in career development. Each leader gets about three to five employees," he said. "There are evaluations on various projects, but generally the focus is on the employee's career: 'How do I help you get there?' "
Quinn has served as both.
The group-leader program gets regular analysis to uncover potential areas of improvement, Quinn said. "The more decision-makers aligned with employee career aspirations, the better," he said. "We treat this program seriously. We want to be sure we are doing everything we need, checking in with people" who might be on the fence about leaving the company, so CBIZ can learn what they need to stay.
Quinn said a flexible work-life balance is part of the CBIZ culture; he tells of an employee who moved out of state for family reasons. She was allowed to work for CBIZ remotely.
Quinn and Yardow are in the company running club, CBIZ Road Warriors, joining community 5K races, with the company paying registration fees. "We'll go out to lunch or breakfast together afterward, which plays into the camaraderie" benefit of such activity as well, Yardow said.
Quinn said that such races and social events put colleagues in contact who don't work together much, broadening perspectives and boosting morale.
During tax season, CBIZ brings in a catering service with healthy options for accountants who are working nights and weekends. "You don't have to trudge out and get something … it's good food. You're not just getting fast food," Quinn said.
There's a weekly snack day, as well.
"It may be fruit or frozen yogurt," Yardow said. "We send out the email that Wacky Wednesday is here and they come check it out."

Want to share this story? Click Here to purchase a link that allows anyone to read it on any device whether or not they are a subscriber.