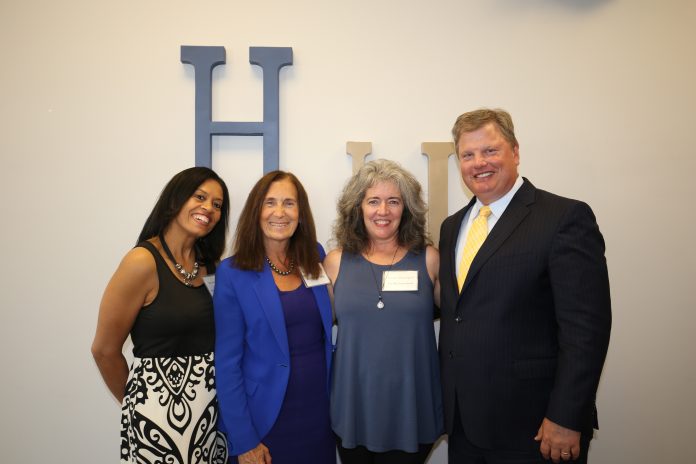 MANSFIELD – Two small-business entrepreneurs were awarded a total of $15,000 in prizes during HarborOne Bank's fourth annual Small Business Pitch Contest on June 12.
Held at the bank's HarborOne U education center in Mansfield, the contest was designed to give local entrepreneurs an opportunity to share their business plans and ideas with a chance to win money toward starting or growing their venture.
Eight entrepreneurs were selected from a pool of 30 applicants to present a 5-minute pitch of their business plan and growth strategy to three judges. Participants were judged on presentation, marketing and sales strategy, and financials. Judges included Sheila Randolph of Fundraiser Travel; Mass. Treasurer Deborah Goldberg; and Scott Sanborn, executive vice president at HarborOne Bank.
Jennifer Beauregard, of Attleboro, received the $10,000 first-place prize. She is the founder and head of SanoBe Superfoods, a developer of healthy foods using all-natural ingredients and minerals "crucial for good health necessary for good nutrition," according to a news release.
The $5,000 second-place prize went to brothers Jean Alexandre, of Pawtucket, and Pierre Alexandre, of Brockton, Mass., for Battlebeamz, a mobile laser tag experience utilizing the most-advanced technology available.
HarborOne U offers free financial literacy and small-business courses throughout the year at locations in Brockton, Mansfield and the Greater Providence area.