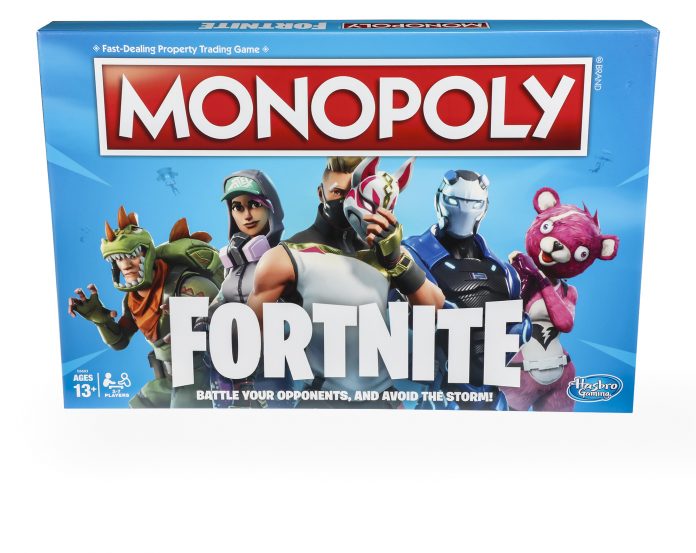 PAWTUCKET – Hasbro Inc. announced a partnership with Epic Games Inc. Monday to introduce a range of Fortnite-inspired play experiences.
Fortnite, a free-to-play "battle royale" shooter game is one of the most popular video games in the world, if not the most popular game in the world. The cross-platform video game is played by one of the most popular video game streamers in the world, athletes and celebrities.
Bloomberg reported the video game has been played by more than 125 million users, has already brought in more than $1.2 billion in revenue and was estimated to generate $2 billion in revenue in 2018. (The game creates revenue through nonrequired, in-game purchases.)
Hasbro will create a line of Nerf Fortnite blasters, and a Monopoly Fortnite Edition, which will be sold in the United States and in the United Kingdom this fall, with additional markets to follow in 2019.
The Nerf products are expected to be released in 2019.
"Fortnite has quickly become a cultural phenomenon with legions of players worldwide, many of whom are already searching for Nerf blasters to host their own Fortnite battles," said Jonathan Berkowitz, president, Hasbro Brands, in a statement Monday. "Through our collaboration with Epic Games, fans will now have the ability to experience the battle royale in all-new ways, whether it's the active and adventurous fun of a Nerf Fortnite blaster battle or the exciting strategizing of playing Monopoly Fortnite with friends."
The deal was brokered by IMG.
Chris Bergenheim is the PBN web editor.