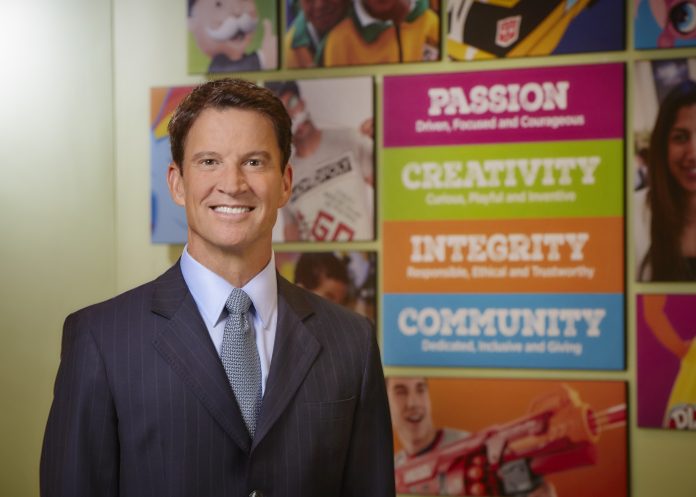 PAWTUCKET – Hasbro Inc. has extended Chairman and CEO Brian D. Goldner's contract two years through Dec. 31, 2022, the company announced Tuesday.
Goldner has had his base salary increased to $1.6 million, effective retroactively to July 1, 2018. The contract amendment also increased Goldner's long-term equity incentive award to 800 percent of his base salary.
"Over the past 10 years as CEO, Brian has transformed Hasbro. His vision to set a differentiated strategy for the company, including investing in new capabilities and establishing a new culture, has dramatically increased shareholder value," said Ted Philip, Hasbro's lead independent director.
Another amendment included in Goldner's contract was to allow him to pursue other opportunities on his own time provided it does not impact his involvement with Hasbro or compete with the company's core business. The deal also amended Goldner's post-employment non-compete clause to prevent him from competing with the company's core business for two years.
The company also expanded John A. Frascotti's role in the company from president to president and chief operating officer, increasing his annual base salary to $1.1 million, with an annual plan bonus based on a target of 100 percent of Frascotti's base salary beginning fiscal 2019. Mr. Frascotti was named president of Hasbro in February 2017. Frascotti was also appointed to the company's board of directors.
Frascotti is also eligible for long-term equity incentives program with an annual target equal to 400 percent of his base salary, beginning in Hasbro's fiscal 2019.
"With the support of Hasbro's employees around the world, we have accomplished much over the past 10 years, but this company and its talented teams have tremendous opportunity ahead of us," said Goldner in a statement. "I am inspired every day by the dedication and creativity of our teams and excited to work alongside them for years to come. John is a tremendous asset to Hasbro and his vision for achieving our company's potential is invaluable to both Hasbro and its board."
Chris Bergenheim is the PBN web editor.