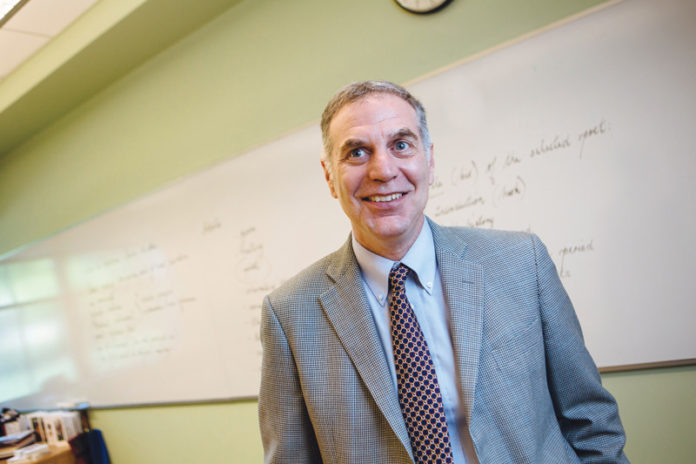 EAST GREENWICH – Jim Tracy, head of school at Rocky Hill School in East Greenwich, presented at the National Initiative for Cybersecurity Education's annual conference in Nashville, Tenn., on Dec. 5.
According to a school news release, he spoke to the conference about the future of work and workforce preparedness. Tracy is researching and writing a book on work and education; these research findings have helped fuel innovation initiatives at the school as well.
"We are living through a technological and societal inflection point that calls for informed, proactive policy initiatives and innovative educational paradigms. At Rocky Hill School, we are leading with classroom models that optimally synthesize the best from received tradition with the most promising of emergent teaching practice," Tracy told PBN in an email.
In the audience were industry experts and leaders in education, government and nonprofits. The conference was a program of the National Institute of Standards and Technology, part of the Department of Commerce.
Rocky Hill School's Director of Innovation Meg Stowe and Director of Information Services Martha Cunningham presented a poster session describing how the school has built an ecosystem for innovation and industry partnerships.
Susan Shalhoub is a PBN contributor.