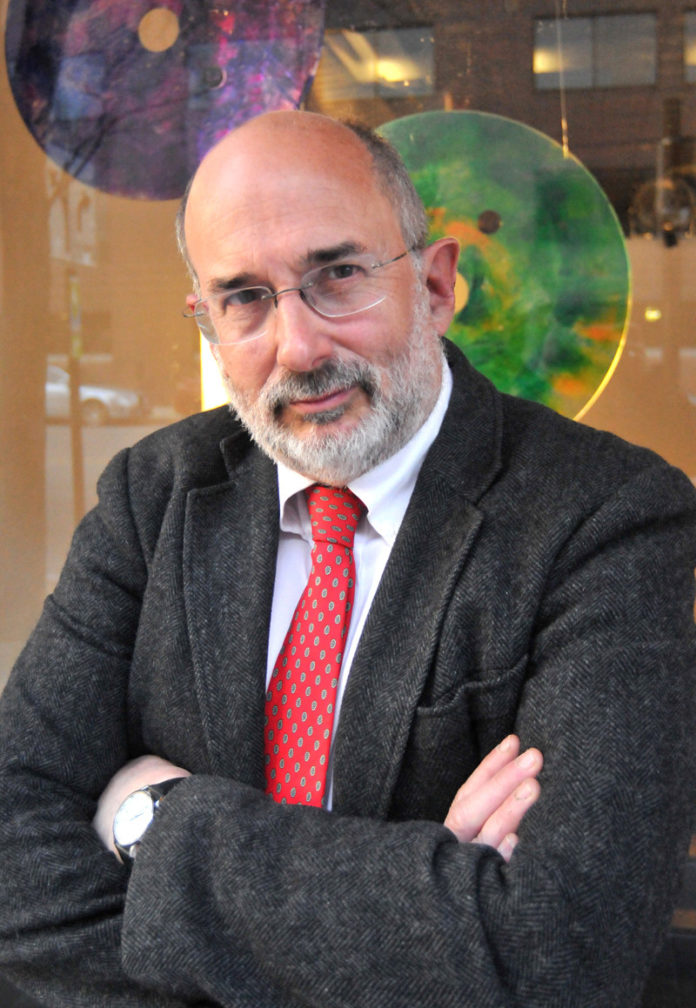 PROVIDENCE — You can't become addicted to opioid drugs if you don't take them, but alternative pain management treatments are spread throughout the state and unreliably covered by health insurance, according to Healthcare Revolt, a newly formed program of the George Wiley Center in Pawtucket, so it wants to pilot a multidisciplinary chronic pain treatment center to combat the growing drug epidemic.
Dr. Michael Fine, former director of the R.I. Department of Health and a member of the board of the Wiley Center, Healthcare Revolt's parent organization, presented a petition to establish centers concentrating medication-free pain management treatment specialties in Rhode Island to the Governor's Overdose and Intervention Task Force during their Jan. 10 meeting.
The 499 signatures on the petition are from doctors, nurses and other health care workers concerned about the opioid epidemic, many of whom have been personally affected by it. "A lot of people who have lost someone to opioid overdose," said Ailey Wilder, community organizer for Healthcare Revolt.
"Primary care clinicians want to treat their patients' pain and relieve their patients' suffering. Yet they rarely have the time or the resources to fully assess pain. The concern about the over prescription of opioids may in fact be related to a deficient health care system where we don't have non-narcotic chronic pain treatment centers that can truly assess and manage the real needs of the community. This ought to be part of any rational healthcare system," Fine said.
Fine said Healthcare Revolt suggests a pilot program to expand current services provided at the Chief Judge Robert F. Arrigan Rehabilitation Center, formerly the Donley Center, at 249 Blackstone Blvd., a nonprofit benefit of Rhode Island's Workers' Compensation System. Anyone who has paid into the Workers' Compensation System is eligible to receive services there if they're injured at work, without the delay required of insurance-supported treatment.
Both the non-medication pain treatment offered at the center, including physical therapy, hydrotherapy and yoga, as well as the payment model, are interesting approaches for pain treatment, Fine said.
"I think the whole notion is to make sure it works once, and then we're going to have to put our heads together and make it work with others."
Wilder said a copy of the petition has also been delivered to Scott Jensen, director of the Department of Labor and Training, which manages the Arrigan Rehabilitation Center.
"Our fight right now is really getting it on the agenda," Wilder said.
Rob Borkowski is a PBN staff writer. Email him at Borkowski@PBN.com.