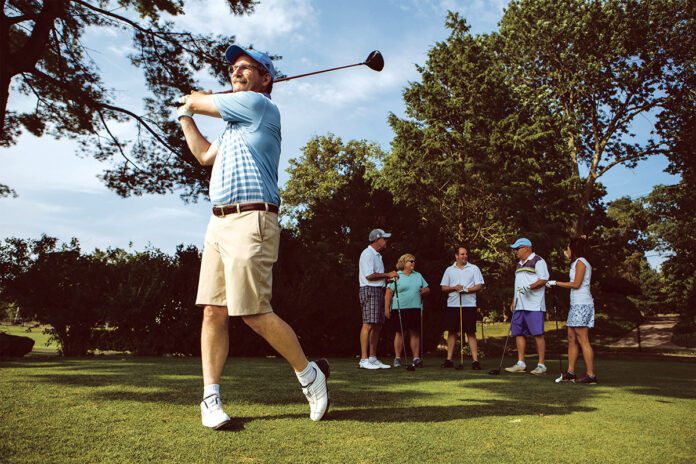 Healthiest Employers of Rhode Island 2019
2-149 EMPLOYEES #1: Parkinson Technologies Inc.
---
CEO (or equivalent): Peter Termyn, CEO and president
Number of employees: 80
Woonsocket-based Parkinson Technologies INC. depends on precision machines to keep its edge in high-performance web processing of plastics, paper and specialty materials – and that requires a healthy, well-adjusted team.
Naturally, the company pays careful attention to keeping its 76-member staff healthy and happy. They try to tackle the challenge from new angles each year, according to Jennifer Newman, human resources manager.
"We already decided this year to bring in a nutritionist," she said.
Employees may sign up to receive one-to-one nutrition counseling with The Wellness Co. in East Providence, Newman said. That counseling can, depending on the employee's needs, be geared toward more-healthy food choices and a more-nutritious diet or toward weight loss and specific fitness goals, she said.

Newman said Parkinson offered the counseling as a separate event from its annual health fair, hoping to put more focus on employees' nutritional health. During the fair, she said, there isn't much opportunity for people to focus on just one aspect of their health. The separate focus seems to have paid off.
The health fair still got attention, however, as employees were able to participate in voluntary screenings for cholesterol levels, bone density, glucose levels and blood pressure screenings.
"We have noted a high participation rate," Newman said.
Connecting a counselor with employees marked an important step in making an improvement on their health, she said, since it's not the sort of thing that's easy to make time for.
"It's one of those things that no one would go out and do on their own," Newman said.
Though it's not a scientific study, Newman said, she has noticed fewer instances of sick time taken this year.
Parkinson takes the health and safety of its employees to heart on the factory floor, as well.
Noise-canceling headgear is now regular issue for manufacturing workers on the production floor, along with other standard safety gear, including safety goggles and welders' mats.
The noise-canceling headgear is particularly important in safeguarding employees' hearing while they're on the floor with noisy machinery.
"We basically included that [headgear] as part of our safety budget," Newman said.
The company also provides financial counseling through Fidelity Investments Inc., which also manages the company 401(k) program.
"[Employees] have financial administrators, people they … [can] discuss their financial goals" with, Newman said.
Eliminating financial worries contributes to a safer workplace, she noted.
"Anything that takes their mind off of their job when they're dealing with machinery and tools, obviously that can be a safety concern," Newman said.
The company is also working with CVS Health Corp. to schedule shingles vaccinations, an important intervention for employees, since the vaccine isn't easily accessible, and it has to be administered in two doses.
Employees may also benefit from regular, team-based activities to help promote physical exercise, such as softball games, weekly golf outings and bowling nights.
Another key element of the company's focus on employee health is a program Newman calls "her baby," the Biggest Loser competition, modeled on the eponymous television show that ran on NBC for 17 seasons between 2004 and 2016.
The program, which Newman started six years ago, is very popular among employees, she said. Each year's theme is a little different; this year it's men versus women.
The Centers for Disease Control and Prevention notes that even modest weight loss, such as 5-10% of a person's total body weight, can result in benefits to your health, including improvements in blood pressure, blood cholesterol and blood sugar.
This year, the men lost a total of 147 pounds, while the women lost a total of 116 pounds, with the top weight-loss competitor taking home a $50 gift certificate to Whole Foods Market Inc. Encouraging shopping at Whole Foods also helps reinforce this year's focus on nutrition.
Although the men won overall in the amount lost, a woman took the prize for the most weight lost, Newman said.

Want to share this story? Click Here to purchase a link that allows anyone to read it on any device whether or not they are a subscriber.