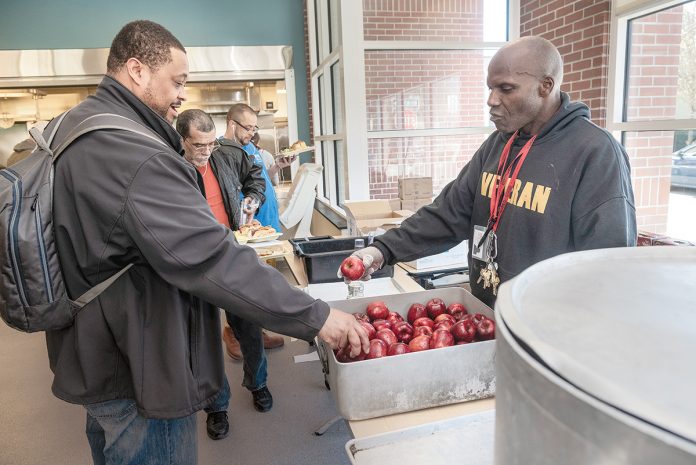 Since its founding in 1976, Amos House in Providence has helped individuals get off the streets and out of financial dire straits by offering housing, food assistance and programs.
In addition to housing approximately 200 men, women and children in 14 buildings across its campus, Amos House offers multiple training programs to develop workforce skills.
Among them are the culinary arts, carpentry and the recently introduced customer service call-center programs. Amos House also recently launched A Hand Up, a program that allows people who used to panhandle to earn $50 per day by helping to beautify the South Side section of the city.
"This puts people to work, as an alternative to panhandling," said Eileen Hayes, who has served as Amos House president and CEO for the last 18 years.
Amos House also has its own businesses that employ people who were trained in the nonprofit's program. Its catering company, More Than a Meal, has individuals cook and serve meals for businesses and parties, while the home-improvement company Amos House Builds has its employees trained in carpentry, lead abatement, weatherization, basic maintenance and apartment c­leaning.
Serving meals is also a main objective for Amos House, which it does on a grand scale. As the state's largest soup kitchen, it serves between 120,000 and 130,000 meals annually, Hayes said.
"We really use the model of helping people give back by becoming participants in their own community," Hayes said.