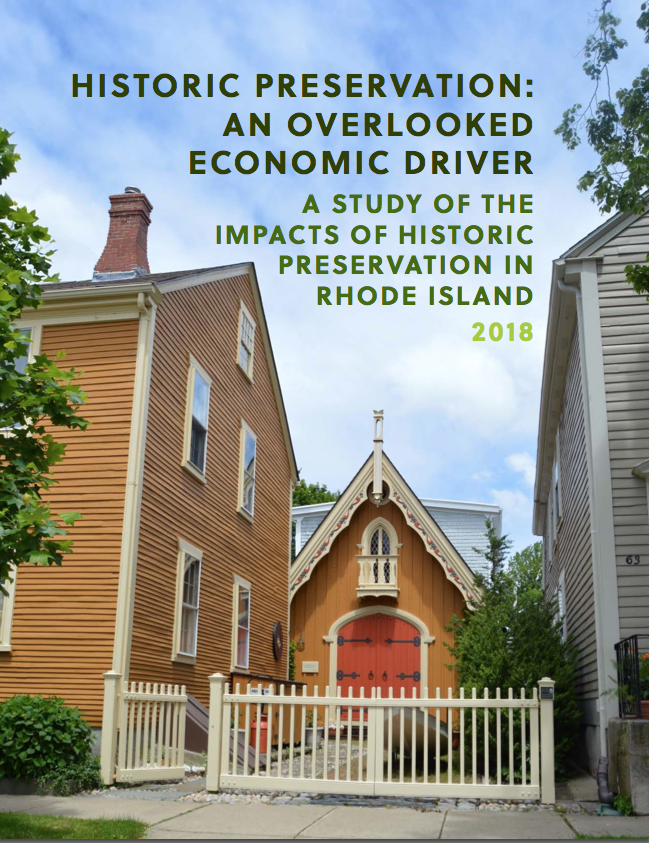 PROVIDENCE — Historic preservation is an overlooked economic asset in Rhode Island, accounting for 9.8 million visitors annually and $1.8 billion in private investment in historical structures, according to a new report released Wednesday by the Preservation Society of Newport County and Preserve Rhode Island.
The pervasiveness of historical properties in the Ocean State is such that many people may take these contributions for granted, according to the report, prepared by Washington, D.C.-based PlaceEconomics.
The study looked at three aspects of historical preservation economics — how it impacts heritage tourism, the role of historic tax credits and factors that contribute to quality of life.
In examining tourism, the report found the spending of heritage tourism visitors contributes $1.4 billion to the state's economy, in part because they tend to stay longer and spend more than other tourists.
The report identified heritage visitors as those who expressed interest in visiting a landmark or historical site, visiting a museum or expressing interest in cultural activities or historical places.
In Rhode Island, such tourists accounted for 43.5 percent of the annual visitors in 2016, but were responsible for 54.3 percent of all expenditures.
In historic preservation tax credits, the report found that the state's program had a yield of $10.53 in economic activity for every $1 spent by the state on a tax credit.
Since the program was created in 2001, 326 historical buildings in Rhode Island have been renovated, for a total private investment of $1.8 billion.
Even this figure underestimates the total impact, according to the report's authors.
"Not all of that investment received the credit," the report states. "Over the life of the program, approximately 20 percent of the money invested in these projects was not eligible for the tax credit. The reasons for this are numerous: some projects had a new construction component or new addition that was not tax credit eligible. And other costs such as site improvements, landscaping, etc. are also not eligible."
Twenty-six of the state's 39 communities have had a state historic preservation tax credit project, although the numbers are concentrated in Providence, which captured 56 percent of the investment.
In examining quality of life, the report states that Rhode Island's historical districts are attracting new residents as well as jobs, and have greater density than other areas of their communities.
Millennials in particular are attracted to historical areas as they seek out communities that have the mix of entertainment and quality of life that they want.
Between 2000 and 2015, the report found the state experienced a net gain of 5,342 residents. Local historic districts, which house 12 percent of the state's residents, accounted for 56 percent of the state's population growth.
Mary MacDonald is a staff writer for the PBN. Contact her at macdonald@pbn.com.