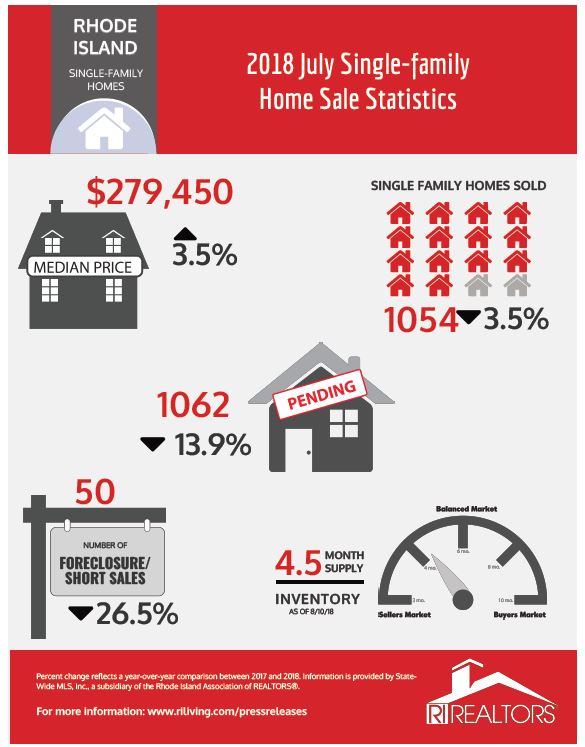 WARWICK — For the first time in more than two years, the inventory of homes for sale in Rhode Island increased in July, according to the Rhode Island Association of Realtors.
The state had more than 4,000 home listings, the association reported.
Sales activity declined in July for the fifth consecutive month, to the point where the market is almost balanced between demand from buyers and sellers, said Joseph Luca, the association's president.
"More listings on the market will help buyers who haven't been able to strike a deal in the competitive sellers' market that has existed for the past few years," he reported.
"When supply increases, prices will begin to stabilize but we don't anticipate any significant drop in prices like we saw a decade ago."
In July, 1,054 single family houses were sold, a nearly 3.5 percent decline from last July. The median price continued to rise, but at a slower pace than in previous months. The median in Rhode Island was $279,450, a 3.5 percent increase over July 2017.
In the condo market, sales rose by 18 percent, to 222 closings. The median price decreased by 3 percent, to $214,450.
In the multifamily market, both sales activity and median price continued to rise over 2017 levels. The sales volume increased by 20.4 percent to 171 structures. The median price rose by 9.7 percent, to $250,000.
Mary MacDonald is a staff writer for the PBN. Contact her at macdonald@pbn.com.