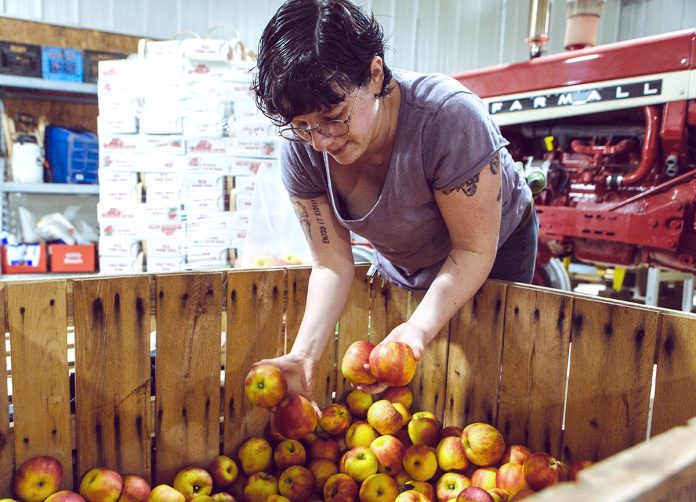 Eva Agudelo's childhood was one marked by food ­insecurity.
"There were times [my mother] would skip meals, so I had enough money to eat. That's a really hard thing to experience as a kid," she said.
Now, at 36, Agudelo works to promote gleaning – identifying food that otherwise goes to waste and putting it to good use. For her, "Food is a way to address issues of inequality in a way that is tangible."
Hope's Harvest Rhode Island, a nonprofit launched by Agudelo in February, is the culmination of a decade of research. Through partnerships with farms and food-service organizations, Hope's Harvest RI identifies excess food and transports it to organizations that serve it to those in need.
Agudelo previously worked as the Rhode Island Community Food Bank's assistant director of programs. She was awarded a Rhode Island Foundation 2018 Carter Fellowship for Innovation in April.
Before February 2019, Agudelo hopes to sign 200 volunteers and complete 40 gleaning trips to local farms between July and December. She added: "The big goal is to rescue at least 60,000 pounds of food in one year."