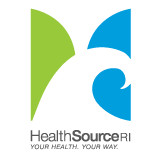 (Updated 3:04 p.m. and 12:10 p.m.)
PROVIDENCE – HealthSource Rhode Island had a 15.1 percent drop in enrollment for the Nov. 1 to Jan. 31 open enrollment period compared with the prior year open enrollment period, according to numbers released by the state's health benefits exchange this week.
A total of 29,420 individuals selected 2017 coverage through HSRI through the open enrollment period, according to HSRI spokeswoman Kyrie Perry. During last year's open enrollment period, 34,670 individuals enrolled.
Perry wrote in an email that is "difficult to point to one clear cause for this year-over-year drop in enrollment," but they believe several factors may have played a role, such as the rollout of the new integrated eligibility system, also known as UHIP (Unified Health Infrastructure Project), that prevented some customers from enrolling due to technical issues; customers switching to Medicaid; UnitedHealth Group Inc. leaving the exchange; and a lower number of uninsured individuals overall in the state.
Perry said HSRI is continuing to help customers if they experienced a technical or access issue due to the new integrated eligibility system. She said once the issues involving the new system are resolved, HSRI expects its enrollment numbers to increase.
Because UnitedHealth chose not to offer 2017 coverage options, customers who used the insurer in 2016 did not qualify to be automatically enrolled in coverage this year.
"That meant that these customers had to actively return to HealthSource RI and enroll in 2017 coverage. This process might have prevented some UnitedHealthcare customers from re-enrolling in coverage through HealthSource RI due to the noted system issues," Perry wrote.
The departure of UnitedHealth left customers with two options for health insurance coverage – Blue Cross & Blue Shield of Rhode Island and Neighborhood Health Plan of Rhode Island.
Neighborhood has the most enrollments at 53 percent, while BSBSRI has 47 percent, Perry said.
As for enrollment by metal levels, 68 percent is silver, 20 percent is bronze and gold is 12 percent. Metal categories indicate whether one pays more for their monthly health insurance premium or more for medical services on a per visit basis, according to the HSRI website.
For example, gold plans require the highest monthly premium, but allow less money to be spent on co-payments, co-insurance and deductibles, while silver plans have lower monthly premiums than gold plans, but require more money to be spent on doctor visits than gold plans. Bronze plans offer the least expensive monthly premium, but require more money to be spent for health care services before insurance starts paying the bill.
Perry said while Medicaid recipients are still enrolled in coverage through HSRI, they are not included in HSRI's enrollment numbers.
Perry added that HSRI has played "a key role" in lowering the rate of uninsured Rhode Islanders, noting that last year only 4.2 percent of residents were without health coverage.
"As the number of uninsured Rhode Islanders has gone down, so has the pool of potential customers for HealthSource RI. For this reason, we expected fewer new customers to enroll during open enrollment for 2017 than for 2016," Perry said.
Perry said of the 29,420 individuals who signed up for coverage, 27,395 already have paid. She said the exchange expects the number of confirmed enrollees will change as payments are made through the Feb. 23 payment deadline.