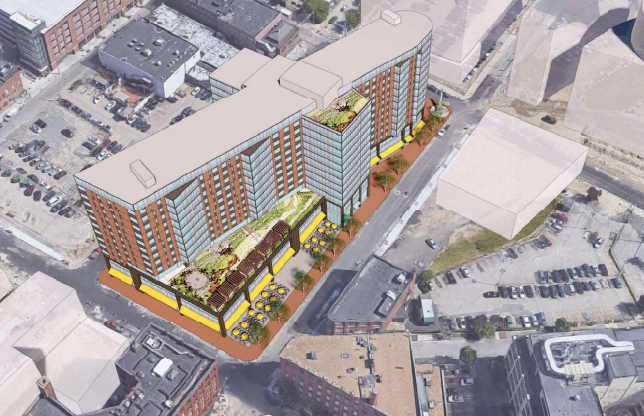 PROVIDENCE – The fate of three development parcels in the Interstate 195 Redevelopment District will be determined Wednesday, including two on the East Side.
Spencer Providence, a developer that previously submitted a plan for building multifamily housing and retail on Parcels 2 and 5 on the East Side, is expected to speak in closed session with the I-195 Redevelopment District Commission. The board has scheduled a public session for discussion and a vote on that development.
The project team, led by Morgan Helies of Providence, originally proposed a development of 22 townhouse condos to be sold as residences. The commercial part of the development would include a restaurant, hotel and potentially a grocery store, covering Parcels 2 and 5.
It was not immediately clear how the project has changed since last year.
The I-195 commission will meet at 5 p.m. on Wednesday at its offices at the R.I. Commerce Corp. headquarters.
The commission also is expected to choose a developer for Parcel 28, a site in the Jewelry District on Chestnut and Friendship streets.
Two developers are candidates.
DMG Investments LLC is partnering with a Boston architect on a residential apartment project that would rise 13 stories. The building would have 344 rental apartments of varying sizes, including three-bedroom units intended for families.
The residential floors would be set on a base of retail, in a building constructed of glass and steel. The developer has proposed purchasing the land for $1.5 million.
Exeter Property Group, based in Pennsylvania, has proposed a multifamily building with 246 units aimed at younger workers coming into the city for medical and education industry jobs. About 90% of the units will be studios or one-bedrooms. The proposed purchase price for Parcel 28 is $2 million.
Mary MacDonald is a staff writer for the PBN. Follow her on Twitter at @MaryF_MacDonald. Contact her at macdonald@pbn.com.