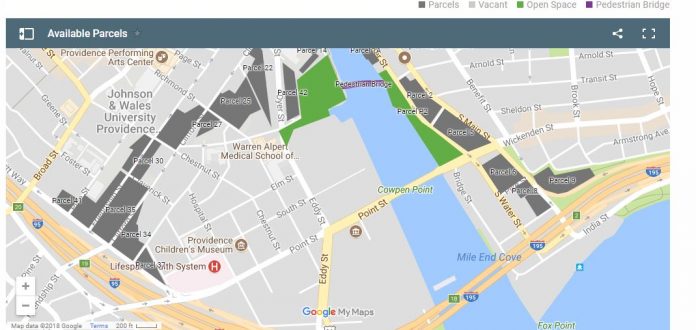 PROVIDENCE – The I-195 Redevelopment District Commission is considering a proposal to set building permit fees at 1.4 percent of construction costs, inclusive of the required fire plan review fee, at a meeting Tuesday evening.
The rate is near the median of sampled markets and is in line with what the state is already charging, according to a letter posted on the 195district.com website from I-195 Redevelopment District Commission Executive Director Peter McNally recommending the proposal.
McNally told PBN the commission is required by statute to create a set building permit fee. The fee will be collected by the commission, but the permit will be issued by a state building official.
The Wexford Science & Technology building, which has already begun construction, paid the state building fee in the absence of the set building permit fee.
As part of the plan, Providence would receive half of what it would otherwise charge or half of the fees collected, whichever is higher.
McNally said the city would receive the bulk of the proceeds outlined in the recommended plan.
The public portion of the meeting begins at 5 p.m. at the R.I. Commerce Corp.
Chris Bergenheim is the PBN web editor.