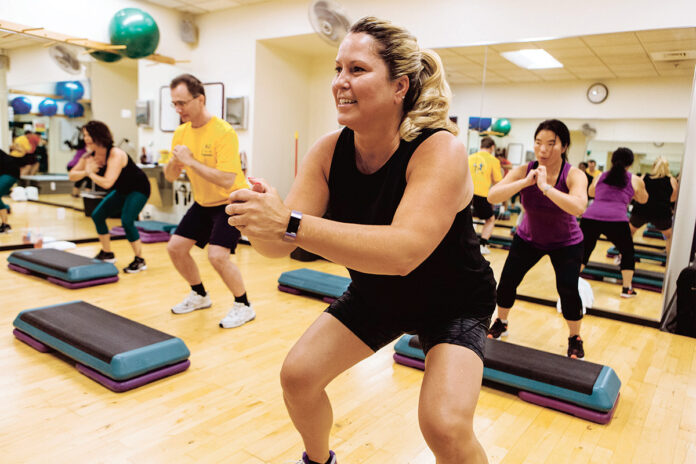 Healthiest Employers of Rhode Island 2019
5000+ EMPLOYEES #1: International Game Technology PLC
---
CEO (or equivalent): Renato Ascoli, CEO, North America
Number of employees: 6,300
LOTTERY AND GAMING company International Game Technology PLC has long been global. Based in the U.K., it has locations in 100 or so countries. It has offices as far away as Serbia and South Africa but as close by as Providence and West Greenwich.
IGT is bringing more of a global feel to its wellness efforts at its Rhode Island offices of late, said benefits analyst Erika Benson. The company has about 1,000 employees in the state. Exposure to different cultures in the workplace fosters a sort of intellectual wellness. And behind that is a deeper commitment to inclusion "to have a better community" overall, Benson said.
Representative of this more-worldly perspective, the company added a global fusion station to its cafeteria, with fresh food choices inspired by international cuisine. "There are also grab-and-go options; if employees are having a busy day but don't want to eat junk," they can take it back to their desks, Benson said.
Learning and understanding about other cultures and feeling empowered by more workplace inclusion reflects one of IGT's wellness pillars – purpose.
Benson said enriching employees' sense of purpose and aligning them with faraway colleagues were both accomplished, for example, when IGT launched its first-ever Global Giving Week in May.
About 600 employees participated worldwide, volunteering at a nonprofit of their choice, with IGT paying them for the day. Some prepared meals for those in need, some helped seniors and some cleaned up public spaces across many countries, according to IGT.

Benson said that the company has seen great progress in inclusion. Last year, IGT named its first vice president of diversity and inclusion, Kim Barker Lee.
"I work hand in hand with the inclusion team, and they work hand in hand with wellness programming," Benson said. "We are ensuring all populations are being heard. Our Women Inclusion Network is part of that, bringing women together to celebrate different cultures and different ideas," via professional development and mentorship.
Each month, about 65 employees from around the globe have an hourlong phone call on wellness initiatives. It may be about how IGT will celebrate Global Walking Day, or how it will mark Men's Health Month, said Benson. It's also an opportunity to discuss any new benefits being introduced or recognize employees to ensure they feel valued.
While IGT goes beyond traditional areas of wellness, working to ensure a sense of purpose and good financial health for employees, it keeps their physical health a priority as well.
With an on-site fitness center that's open from 6 a.m. to 10 p.m., challenges keep employees motivated. There are plank challenges, pushup challenges, rowing challenges and cardio challenges. "Right now, they have a clean-plate challenge, promoting healthy eating," said Benson.
IGT has groups that run and climb stairs together to increase strength and conditioning. She said fitness and wellness bring co-workers together. The company sponsors road races and will pay entry fees for employees and family members.
Benson said that two employees who used the IGT fitness center gradually worked their way up to running full marathons this year.
Nicole Wilson, IGT bid manager, said the gym accessibility was a factor in her success.
"The gym is so convenient because it is available for use any day, any time, even if there's no staff on. That means I can pop in before or after work, at lunch, or even at a slow hour of the day to fit in my workout … gym staff really work with our crazy, fluctuating schedules. No excuse not to get it done!" she said.
Michael Branch, an IGT proposal writer, said the treadmills and weights are great for days when bad weather makes outdoor training difficult.
"Daily fitness classes offer a variety of fun routines for those that need a little accountability," he said. "Everyone working in the wellness center wants to see you thrive and will do all they can to get you there."

Want to share this story? Click Here to purchase a link that allows anyone to read it on any device whether or not they are a subscriber.