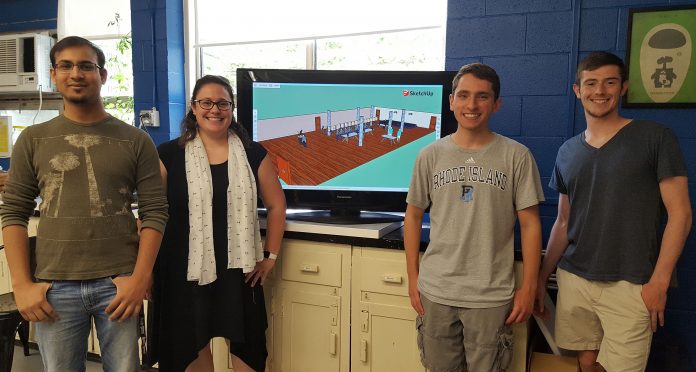 SOUTH KINGSTOWN – A $226,942 grant is aiding research being conducted by Gretchen Macht, a University of Rhode Island assistant professor of mechanical, industrial and systems engineering, and students to alleviate delays in the state's voting system.
"Every election is unique, making it difficult to plan for the next one," Macht said, in a statement. "There are many factors to consider, such as the growth in population, challenges in security, the limited space at some precincts and the possibility that a scanner could jam."
The project, entitled RI VOTES, which stands for Rhode Island Voter Operations and Election Systems, aims to streamline the Rhode Island voting process by eliminating long delays at local polling stations. Targeted locations – where two-hour wait times were reported – include East Providence, Jamestown, Pawtucket, Providence and Warren.
Per the Presidential Commission on Elections Administration, voters should not have to wait more than 30 minutes to cast their ballots.
Secretary of State Nellie M. Gorbea convened a task force in February 2017 to investigate the cause of the delays and reached out to URI's College of Engineering for help finding a solution.
Simulation software engineered by Simio LLC was donated to the project so Macht and the students could create digital 3D renderings of each polling station – those with delays and those without – to better understand the unique characteristics of each and what can be done to avoid future backups.
"By using voting data from the 2016 election precincts where everything ran smoothly, we are able to create a baseline trend and compare that to the locations where there were delays," Macht said in prepared remarks.
RI VOTES' grant was funded by the Rhode Island Board of Elections, the Secretary of State's office, the URI College of Engineering, and a private foundation known as The Democracy Fund.
The project will conclude in June 2019.
Emily Gowdey-Backus is a staff writer for PBN. You can follow her on Twitter @FlashGowdey or contact her via email, gowdey-backus@pbn.com.