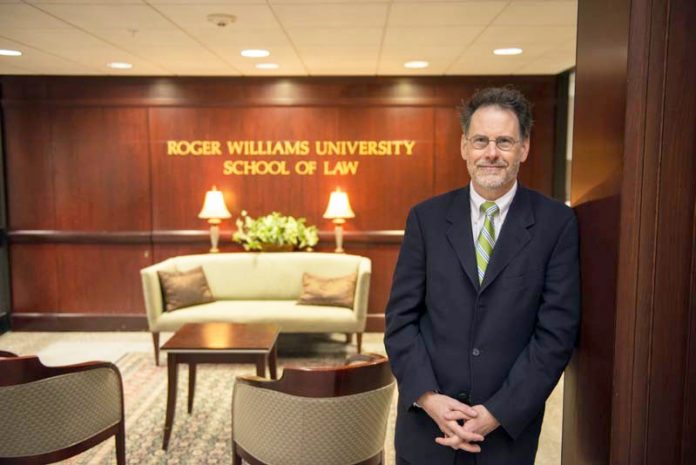 Paul A. Doughty, Local 799 Providence Firefighters union president, says he's not concerned about possible membership drops or financial woes after a June 27 U.S. Supreme Court ruling that would allow public employees to opt out of paying fees to unions.
His confidence is rooted in his roughly 400-member union's recent legal struggle with Mayor Jorge O. Elorza.
In August 2015, Doughty explained, Elorza proposed increasing firefighters' weekly schedules to 56 hours from 42 hours, with a "small [pay] increase."
The union took the case to court and faced costly legal fees.
"If the union didn't have that money, [we] wouldn't have been able to fight," said Doughty. The court ruled in favor of the firefighters, returning their weekly schedules to 42 hours.
Doughty thinks his members value union representation enough to continue to pay dues in support of those services.
Legal and labor scholars and other union leaders generally agree the Janus v. AFSCME Council 31 ruling – which called a union's requirement of nonmembers benefiting from collective bargaining to pay dues a First Amendment breach – will likely have minimal impact on local union membership but could result in lost political leverage.
Roger Williams University School of Law Dean Michael J. Yelnosky said the ruling allows nonunion public-sector employees who don't pay dues to enjoy collective-bargaining benefits.
Unions, he said, "owe a duty of fair representation to all [parties] of the bargaining unit," member or not.
But the ruling "is unlikely to be so significant it would truly impact the effectiveness of [local] unions," Yelnosky said.
Calling Rhode Island an "insulated state," University of Rhode Island professor emeritus Scott Molloy generally agrees, saying, "[Rhode Islanders] are fairly sympathetic to unions, if they're in them or not."
In fact, union membership in Rhode Island has remained stable for decades. In 1989, per Economic Policy Institute data, 72.7 percent of the state's public workforce was unionized, compared with 71.1 percent in 2017.
However, Molloy added, if the state's public-sector unions do see dips in membership, it could hurt union clout more than in larger states.
"In a place [such as] Rhode Island, if you lose five or 10 people," he said, "it can harm [the union's ­capabilities]."
While they expect small decreases in membership and dues, several local unions – including Rhode Island chapters of the Rhode Island National Education Association and American Federation of State, County and Municipal Employees Rhode Island Council 94 – expect those figures to mostly remain at pre-Janus levels.
While the ruling is limited to public-sector employees, R.I. NEA President Lawrence E. Purtill, who represents private and public workers, expects to see "[attacks on] private unions." However, calling Rhode Island a "strong union state," he doesn't expect such attacks to hurt union efforts.
Correction: A previous version of this story inaccurately identified the length of Michael J. Yelnosky's tenure as dean of the Roger Williams University School of Law. He has been dean for for 4 years.