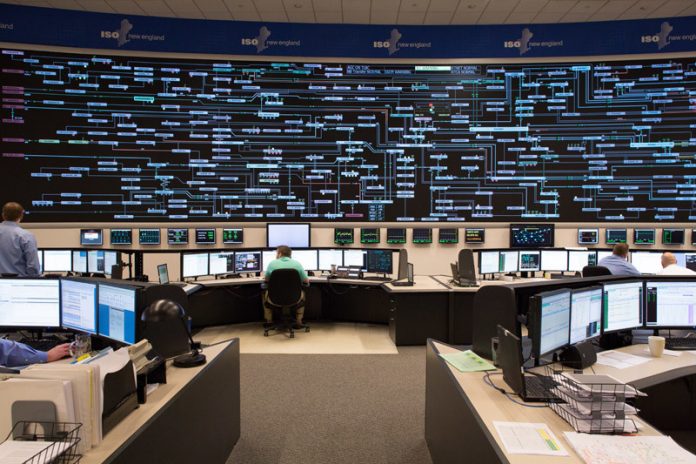 PROVIDENCE – New England is expected to have sufficient electricity to meet consumer demand this summer, according to a report published Wednesday by ISO New England Inc., the operator of the region's bulk power system.
Energy demand for the region was forecast to peak at 25,323 megawatts, with an extreme weather peak estimation of 27,212 megawatts. ISO New England expects more than 32,000 megawatts of capacity this summer.
Peak hour demand is expected to be offset by 700 megawatts of behind-the-meter solar photovoltaic installations.
The report said that in the 2018 summer, peak demand was 25,899 megawatts for the region on August 29. The all-time peak demand was on Aug. 2, 2006, at 28,130 megawatts.
The report also noted that the Pilgrim Nuclear Power Station in Plymouth, Mass., is going offline on May 31, removing its 680 megawatts from the grid. ISO New England expects 1,185 megawatts of capacity to be added for the summer, including duel-fuel plants using oil and natural gas as well as solar and wind facilities.
Chris Bergenheim is the PBN web editor. You may reach him at Bergenheim@PBN.com.