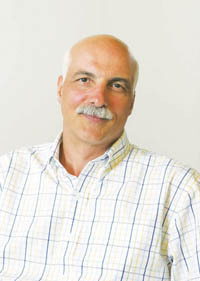 Robert E. Pelletier has been named CEO of Ximedica, a newly established, wholly owned subsidiary of Item Group in Providence that specializes in design, development and supply of medical devices. He has 23 years of industry experience, serving most recently as senior vice president of operations for ACMI. Prior to that, Pelletier was senior vice president of operations of Teleflex Medical. He has a bachelor's degree from Bentley College.
PBN: What potential do you see in Ximedica?
PELLETIER: With the medical device market at $200 billion and an expected growth rate of 8 to 10 percent per year, potential for Ximedica is huge. As a result of our aging population that is eager to sustain an active lifestyle, Ximedica has chosen to focus on areas of cardiovascular, endoscopy and orthopedics. I was thrilled to join Ximedica early in its inception. This has provided me the opportunity to develop strategy and organizational structure, and influence the personality of the business.
PBN: How will you approach your position?
PELLETIER: Prior to leaving Genzyme, I managed the company's growing OEM business, which included R&D and sales and marketing. I've established customer relationships while building other businesses and I'm looking forward to tapping into those networks. Experience has given me an in-depth understanding that accommodates customers' outsourcing requirements.
PBN: What are the challenges?
PELLETIER: The challenge is going to be managing the growth of the business, making sure we don't get too far ahead of ourselves. I'll need to add resources at the right time and in the right areas while ensuring we deliver value to our customers.
PBN: How does Ximedica differ from the parent company?
PELLETIER: In the past, Item New Product Development was primarily focused on design and development with a commercial and consumer focus. The creation and launch of Ximedica allows us to address the medical device industry and include sourcing, assembly, packaging, distribution and customer relationship management. This requires a separate system of compliance to meet FDA regulations, which is not required by Item New Product Development.