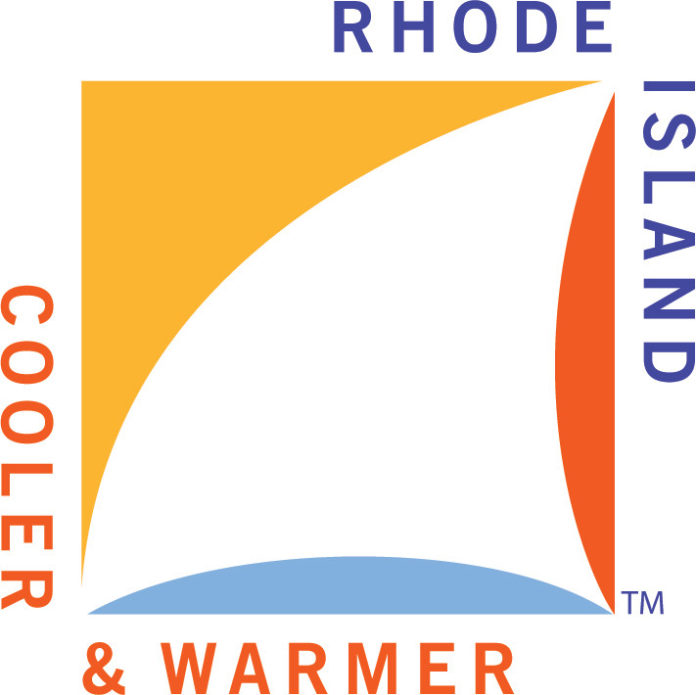 PROVIDENCE – The state has a new tourism logo and marketing campaign: "Rhode Island: Cooler and Warmer."
Gov. Gina M. Raimondo and the R.I. Commerce Corp. on Monday unveiled the new campaign and slogan.
"Rhode Islanders know our state is a great place to live, work and visit, and now we are moving forward with an exciting plan to make sure everyone else knows that, too," Raimondo said in a news release. "By coordinating our resources and working together to highlight Rhode Island, we will attract new visitors, families and businesses and help make our state a place of opportunity for everyone."
Last fall the Commerce Corp. board hired a design team to create a new logo, slogan and marketing pitch to help attract visitors and businesses to the Ocean State.
"We have conducted extensive market research to develop an innovative and lively plan to reclaim what has always been our story – that of a dynamic place to live, work and visit," said Commerce Corp. Chief Marketing Officer Betsy Wall.
"The new branding campaign is an exciting opportunity for all of Rhode Island's destination marketing organizations to work together to elevate the state's reputation as an ideal vacation destination," said Martha Sheridan, president and CEO of the Providence Warwick Convention & Visitors Bureau said in the release.
Bob Billington, president of the Blackstone Valley Tourism Council, said he supports the new campaign.
It "will help us as a state get back into tourism promotion and showcase all that makes Rhode Island a premier destination," he said in a statement.
The campaign includes an updated website, visitrhodeisland.com.