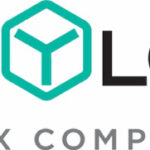 Website Taylor Box Company
Position: Custom Packaging Prep Specialist
Level: Entry-Level
Job Type: Full-time
Compensation: Salary, dependent on experience
Benefits: Healthcare, FSA, 401k, PTO, Sick Leave, Profit-sharing
Taylor Box Company is an award-winning innovator in the Premium Paperboard Packaging industry. A Rhode Island manufacturer for over 145 years, Taylor Box operates a 55,000 sq ft facility in Warren, RI. The company boasts an award-winning design studio and flexible production floor featuring state-of-the-art box-wrapping and case-making equipment. The company also boasts an artisan premium wood-framed handmade products division. Our broad spectrum of capabilities; combined with our design acumen make Taylor Box Company a uniquely qualified competitor. We produce anything from short runs to million-piece orders for blue-chip brands like Titleist, Under Armor, MaxMara, Coach, HBO, etc.
Currently, Taylor Box Company is seeking a reliable, high-energy craftsperson and team builder to join our production team as a Custom Packaging Prep Specialist.
About the Position: The Custom Packaging Prep Specialist at Taylor Box Company is responsible for all material converting for small-run and handmade packaging. This requires comprehensive reading of factory cards and spec sheets to fully understand the scope of work, tremendous attention to detail, and both aptitude and comfort with a spectrum of converting equipment (including woodshop tools, cutting tools, and foil stamping). This position also assists with shipping and packing, and light equipment maintenance.
The position reports to the Handmade Department Supervisor and Operations Manager.
Requirements
• Demonstrates common sense and good judgement.
• Is reliable in attendance, performance and communication, and can work independently.
• Is detail oriented.
• Is resourceful and a problem-solver.
• Is well-organized personally and capable of keeping projects equally well organized.
• Is proficient in basic arithmetic and/or geometry and reading rulers down to 1/16" (.0625").
• A maker who enjoys building complex, quality products.
• Has 2+ years' experience in finish carpentry and/or is proficient with woodshop tools.
• Has 2+ years' experience in manufacturing, fabrication, or similar maker/shop environment.
• Has the ability to handle a constantly changing task list productively.
• Has excellent written and spoken English (bilingual in Spanish or Portuguese a plus).
• Can lift 50lbs.
Responsibilities:
• Reports to the Handmade Department Supervisor and/or Operations Manager to receive task list for the day.
• Reviews all job specifications and asks questions when needed, or when there may be an error.
• Accurate cutting of chipboard, paper, cloth, etc. on large table shears or hand shears.
• Hot Stamping on Kensol equipment (training provided).
• Woodshop:
— Safe use of table saw, table sander, air staple gun, clamps, drill press, etc.
— Accurately measure cut wood/chipboard/foam/others on table saw.
— Box assembly with hand stapler or nail gun; glue, screws, etc.
— Sanding box edges on large table sander.
• Shipping: packing small custom work with bubble wrap and corrugated cartons.
• Alerting supervisor when materials need to be ordered.
• Assisting with tool maintenance as needed.
• Maintains a clean workspace in the woodshop, foil stamping area, handmade products area, shipping area, including daily sweeps and trash removal.
• Continuous learning about materials and processes for continuous improvement.
IMPORTANT DIRECTION FOR ALL APPLICANTS:
YOU MUST INCLUDE A COVER LETTER TELLING US WHY YOU ARE THE RIGHT PERSON FOR THIS POSITION. APPLICATIONS WITHOUT A COVER LETTER WILL NOT BE CONSIDERED.
Listed on Indeed: https://www.indeed.com/q-Taylor-Box-Company-l-Barrington,-RI-jobs.html?vjk=860ffad10307b7c2
Or email resume and cover letter to: marken@taylorbox.com