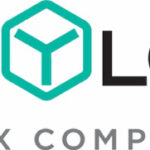 Website Taylor Box Company
Position: Production Floor Manager
Level: Mid-Management
Job Type: Full-time
Compensation: Salary, dependent on experience
Benefits: Healthcare, FSA, 401k, PTO, Sick Leave, Profit-sharing
Taylor Box Company is an award-winning innovator in the Premium Paperboard Packaging industry. A Rhode Island manufacturer for over 145 years, Taylor Box operates a 55,000 sq ft facility in Warren, RI. The company boasts an award-winning design studio and flexible production floor featuring state-of-the-art box-wrapping and case-making equipment. The company also boasts an artisan premium wood-framed handmade products division. Our broad spectrum of capabilities; combined with our design acumen make Taylor Box Company a uniquely qualified competitor. We produce anything from short runs to million-piece orders for blue-chip brands like Titleist, Under Armor, MaxMara, Coach, HBO, etc.
Currently, Taylor Box Company is seeking a high-energy, creative problem-solver and team builder to join the team as the Production Floor Manager.
About the Position: The Production Floor Manager at Taylor Box Company has full responsibility for production floor Organization, Safety, Productivity and Quality. This manager is charged with implementing the production schedule, facilitating production operations, organizing the work and the production staff to optimize production outcomes. The Production Floor Manager must be self-directed, engaged, and resourceful. They must maintain respectful communication with their peers/subordinates and have a resolution-focused conflict management style to be successful in our organization.
Requirements
• Is a maker and enjoys building/making complex quality products.
• Has an appreciation for quality products and what sets them apart.
• Well organized and capable of keeping projects organized.
• Is a hands-on leader.
• Demonstrates common sense and good judgement.
• Is extremely detail oriented as our products are many times complicated and "fit and finish" are critical to success.
• Has 5+ years' experience in custom manufacturing, mechanical engineering, or equivalent production/fabrication disciplines.
• Has 5+ years' experience building and managing teams.
• Has the ability to handle a constantly changing task list productively.
• Is capable of improvising mechanical (jigs and templates) solutions on the fly.
• Excellent written and spoken English (bilingual in Spanish or Portuguese a plus).
• Is proficient in business mathematics.
• Has basic computing skills
— Microsoft Office/Excel/Word.
— MRP/ERP systems.
— Production data collection.
• Has training and experience with:
— LEAN manufacturing, 5S, Just-In-Time.
— ISO/Quality Management Systems.
— Enterprise Resource Planning (ERP) systems (ShopTech E2 experience a plus).
Responsibilities:
• Determining daily production plan with the Operations Manager and implementing it.
• Review all job specifications and brief team on project processes.
• Oversee organization and performance of all mfg. shop floor staff.
• Optimizing the production floor – creating project workflow – building work cells.
• Maintaining facility and equipment for safe, productive operations.
• Internal communications with Operations Manager and other Departments regarding issues affecting production quality, productivity and safety.
• Compliance oversight for OSHA, ISO, FSC and other operational standards.
• Maintain Team Discipline – engage with production staff to maintain a safe, productive workplace that produces world class products.
IMPORTANT DIRECTION FOR ALL APPLICANTS:
YOU MUST INCLUDE A COVER LETTER TELLING US WHY YOU ARE THE RIGHT PERSON FOR THIS POSITION. APPLICATIONS WITHOUT A COVER LETTER WILL NOT BE CONSIDERED.
Listed on Indeed: https://www.indeed.com/q-Taylor-Box-Company-l-Barrington,-RI-jobs.html?vjk=7781cc853c7370e5
Or email resume and cover letter to: marken@taylorbox.com