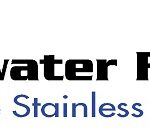 Website STILLWATER FASTENERS LLC
Stillwater Fasteners LLC., Gurney Road East Freetown, MA 02717
Growing cold heading manufacturer of USA made fasteners/screws has immediate full-time openings for dedicated team players and self starters:
At least 1 year of experience, Cold Header Set-Ups and Machine Operators (Sacmas, Waterburys) and Roll Threader Set-Ups and Machine Operators (Hartfords, Waterburys) and Slotters (Roys and Warrens) Set-ups and Machine Operators.
Must have proficient use of micrometers, calipers, guages, and productions reporting.
Excellent hourly wages depending on experience with over time available.  Generous benefits, paid vacation, pd. holidays, short term disability insurance, Simple IRA retirement with company matching.  Must be fully vaccinated for COVID-19 or willing to be vaxed within first 2 months of employment to be eligible for vaccine bonus.
For interview call Gary 508.763.8044